Epic Cosplay- Boba Fett Plays X-Wing Minis
Welcome to Picture of the Day, where I display a sweet pic of something amazing that I've seen around the tubes, or took myself at an event!
If you click on the Picture of the Day label you'll be able to scroll through some great Warhammer related images, all at once.
What I don't get is, why is the Stormtrooper flying the Falcon, lol? Cosplay and X-Wing Miniatures, as seen at Drop Zone Games! -Enjoy MBG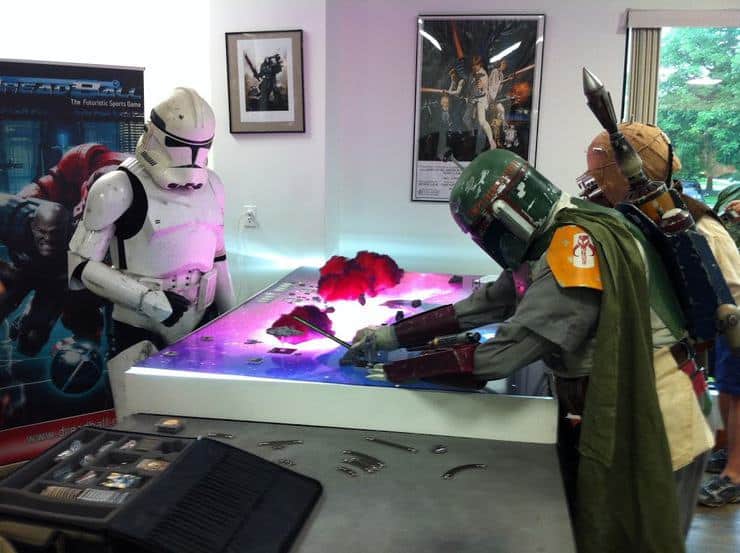 If you buy something from a link on our site, we may earn a commision. See our ethics statement.
Virginia Restless, Miniature Painter & Single Father to 3 Cats. I blame LEGOs. There was something about those little-colored blocks that started it all... Twitter @catdaddymbg