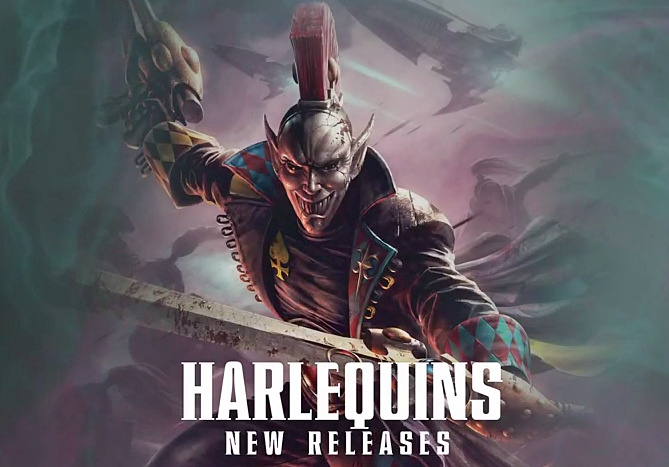 Checkout what looks to be the big daddy of the jetbikes, the Starweaver's first peek is here.
Images via L'Astropate and Tiller5
Checkout the back art to the new Harlequin Troupe Instructions. Notice the BIG vehicle in the top left?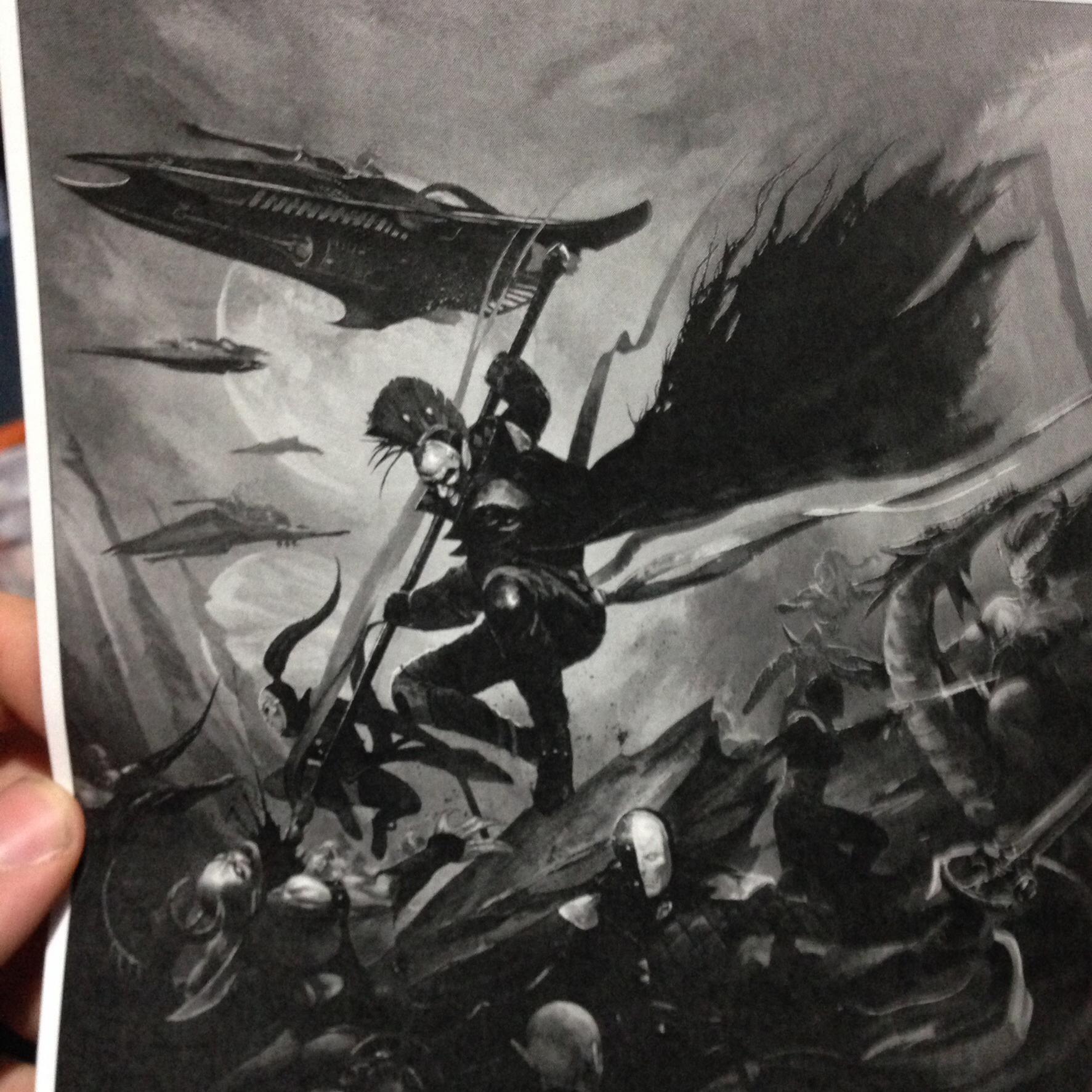 Now look at today's digital leak of the White Dwarf via L'Astropate.  What's that in the top right of the pic, all blurry like.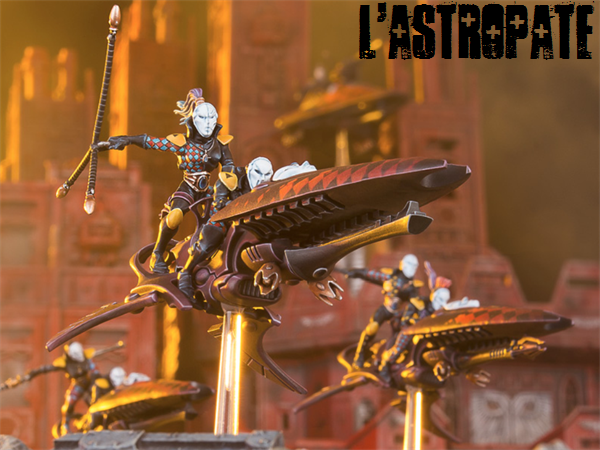 Has the new Starweaver been hidden in plain sight all along?
Checkout all the latest in the;
Spikey Bits Latest
Latest Long War Podcast - Listen NOW!