It's your last chance for clowning around, the Harlequins Wave 4 are here Plus a surprise for NEXT week! Come See!
images via El Taller De Yila
First up we have this week's prices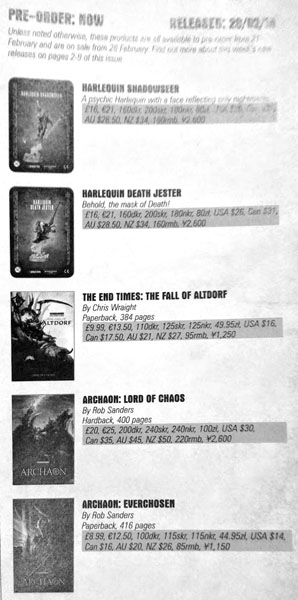 Standard clampack prices of $26 for the Deathjester and Shadowseer.
This week wraps up the awesome 4 weeks of Harlequins! I'm so excited to see these guys on the tabletop.
Then next week's teaser:

It's looking like it may be bloody with a chance of Khorne next week guys, what do you think?
MaybeEnd Times Archaon and new Bloodthirsters perhaps?

SKULLS FOR THE SKULL THRONE!
Spikey Bits Latest
Latest Long War Podcast - Listen NOW!