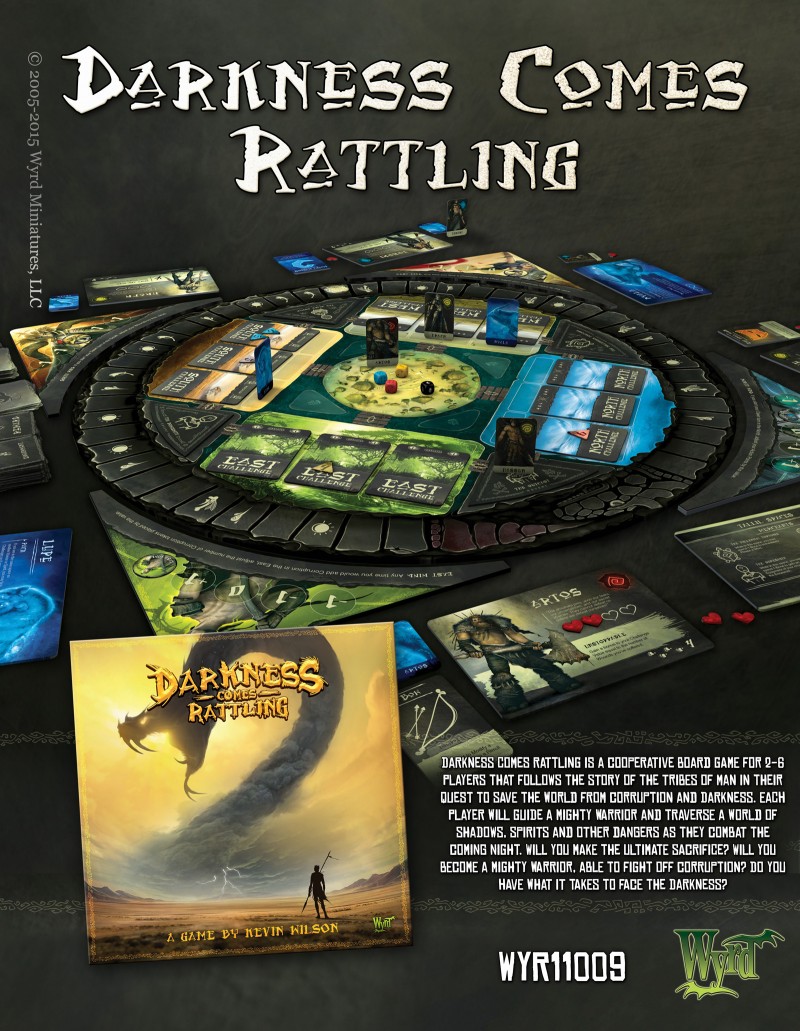 Wyrd Shows off yet another upcoming Darkness Comes Rattling Characters –  Lupe.
via Wyrd
Today's Monday Preview is another look at the upcoming Darkness Comes Rattling. This is looking at the front and back of one of the Warriors, Lupe!

Lupe has the Body Skill, as indicated by the red icon in the top right of her card. This means she can re-roll any Challenges that also have the Body Skill. In addition, she has a powerful die-altering ability that she can use once per Day, helping ensure the Warriors succeed against their Challenges.

If Lupe were to fall in battle, she becomes a Spirit in the form of a wolf. As a Spirit, Lupe is still able to continue helping the Warriors battle Darkness, both by helping them find the best Rewards (via Keen Nose) and by facing Challenges herself (via Pack).

Lupe is one of six Warriors that will be available in Darkness Comes Rattling. You can see a Challenge card in one of our earlier Monday Previews, and an image of the game laid out here.

Darkness Comes Rattling will be available later this year!
Spikey Bits Latest
Latest Long War Podcast - Listen NOW!