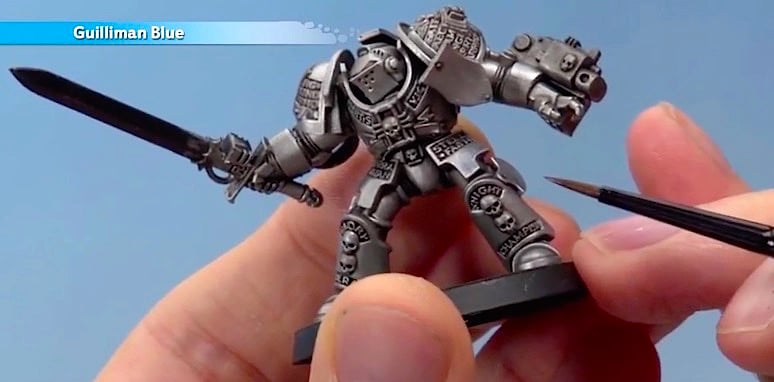 The GW Advent Calendar Day 3 is here! Can you hear the howl of the wolf and see the gleam of silver pauldrons?
GW Advent Calendar – DECEMBER 3
"The theme for this year's advent calendar is Chaos (appropriate considering Archaon's return), so expect plenty of Chaos Lords, Chaos Space Marines and Daemons committing dastardly deeds and concocting nefarious plans."
Warhammer TV
WHTV Advent Calendar Day 3 -Grey Knight Power Armour
Here Duncan shows you how to paint the great blue tinted power armour of the Grey Knights.
Black Library
 
THE STORY
Striking into the Eye of Terror like the spear of Russ himself, the Space Wolves crew of the warship Reiodi bring to heel a thrice-cursed traitor from the days of the Horus Heresy. But this prey is more dangerous than the hunters know, even after he dies. After all, there's a reason he's known as Lucius the Eternal…
Written by Ian St Martin
READ IT BECAUSE
Space Wolves hunt Lucius the Eternal, one of the galaxy's greatest swordsmen. And we all know what happens to Lucius' killer if he feels any pride or satisfaction, so the story promises to be very dark and very, very bloody…
~ Have at it!