Sure the Age of Sigmar is here, but depending on who you ask at GW you don't need to pack up your old Warhammer Fantasy 8th Edition yet. Come see!
BoLS posted up a fantastic Warhammer World Facebook comment thread on Facebook about the new Age of Sigmar Vs. Warhammer Fantasy:
A distraught gamer lamented the recent shuttering of Warhammer Fantasy.  Checkout this fantastic example of customer interaction by Warhammer World.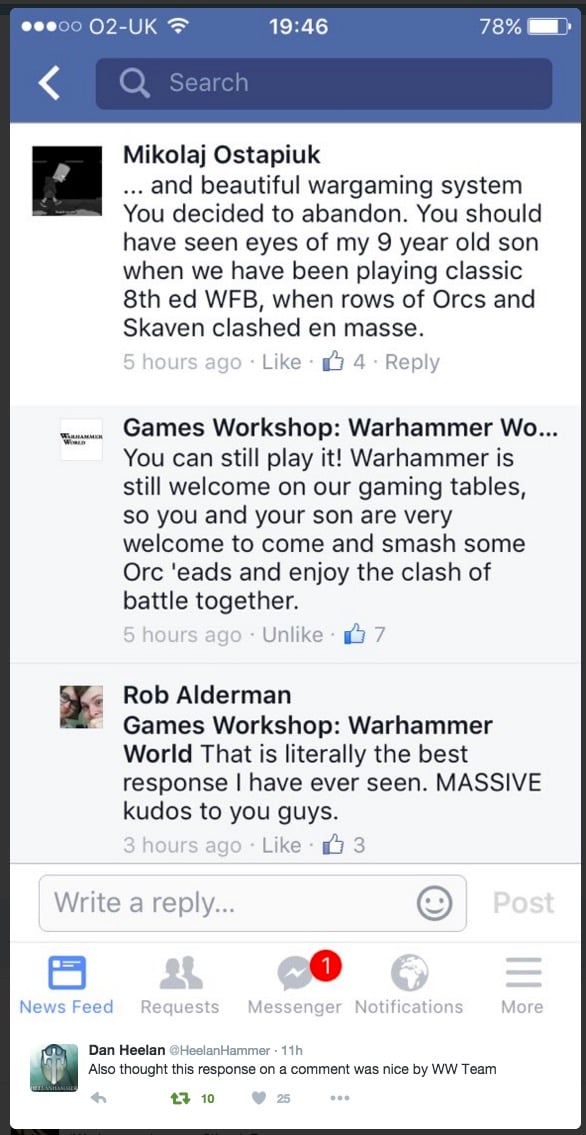 I have to say that even with Age of Sigmar being the official successor, it is a great figleaf to hold out to the community for Warhammer World to open thier arms to veteran gamers with large collection who just don't want to see the old girl go and still desire to get in WFB games on the premises.
Well there you have it, once again Games Workshop's got the customer service angle down pat!
They're doing it right?
Top 3 New 40k Formations – The Long War Podcast Episode 33