Come see the new formation the Orks are getting in the new Start Collecting box set from Games Workshop!
Source: Scanner Spikey Bits Forum
This looks to be the formation that comes in the new starter box set you can see below, that does include the very same units.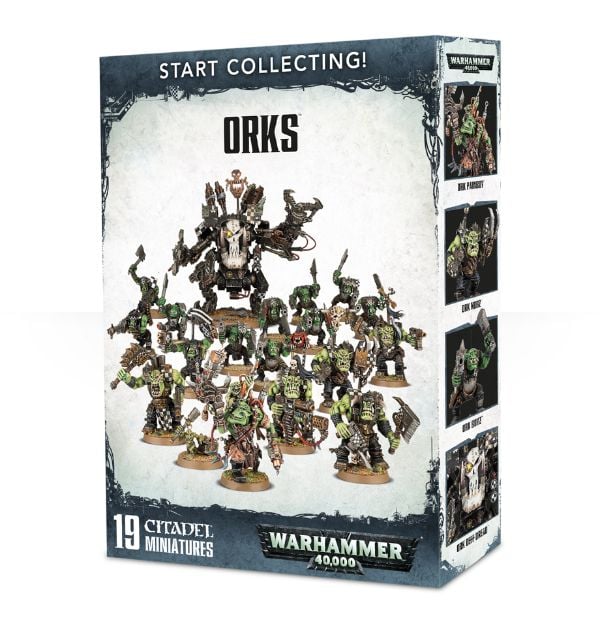 Orks fall upon their foes like a shouting green avalanche – tooled up with crude, improvised weapons and crude, improvised tactics, they're an anarchic, battle-crazed force who live for the thrill of the fight. Addicted to violence, speed and brutality, they are resilient, resourceful and incredibly numerous – 'ERE WE GO!

This is a great-value box set that gives you an immediate collection of fantastic Ork miniatures, which you can assemble and use right away in games of Warhammer 40,000! You'll receive a Painboy, five Nobz and an ammo runt,, eleven Boyz, a Deff Dread and an exclusive Orks Formation rules sheet, special rules which confer certain abilities on this set when fielded together on the gaming table!
Besides being a great value at almost $40 off MSRP, this box is also comes with a fun formation that you can combo with Grukk and the new Ork Decurion as well!
'ere we go ladz!
Should Tournaments go to 1500 Points? – Long War Episode 40