New Space Wolves are here, and they even got some bundle deals too! Come see this weeks new Games Workshop releases!
via Games Workshop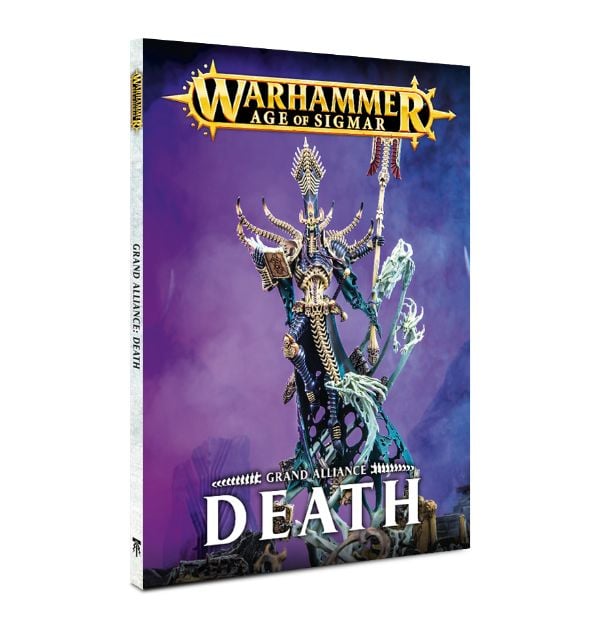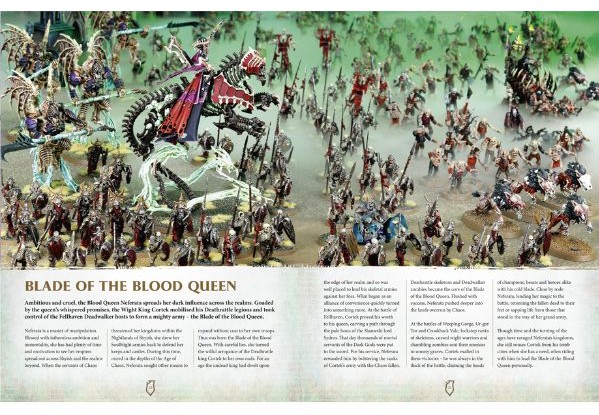 Stirring uneasily within their graves, the dead are forced to submit to the dark command of Nagash, Supreme Lord of the Undead. Shambling forms guided by the will of black-hearted necromancers and ever-thirsting vampires, the skeletons, spirits and zombies of this Grand Alliance stagger on to the battlefields of the mortal realms in huge numbers, reaping a grim harvest and spreading death wherever their shadows fall. Even should the enemies of Death score a powerful victory over Nagash, it is a mere setback – for what is a thousand years of exile and slumber to one who can never truly die?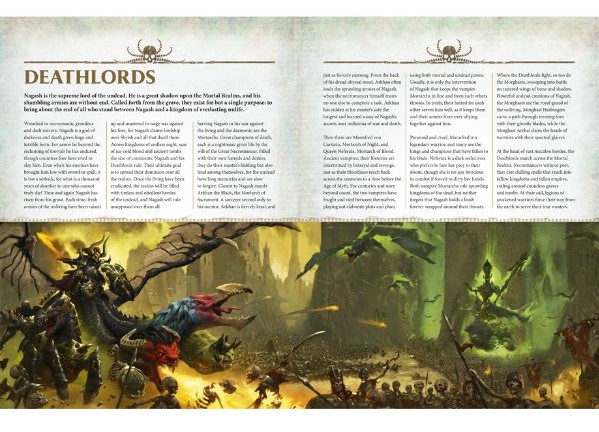 This 88-page book is the indispensable guide to the armies and factions of Death at the dawn of the Age of Sigmar. A must-own for all collectors and players of this Grand Alliance, and indeed anyone collecting and playing Warhammer Age of Sigmar, it takes you through the forces of Death with Warscrolls for every miniature, extensive information on the eight factions, a Warscroll Battalion and sample armies to help you mix and match your collection into a fearsome fighting force – or provide inspiration for your next steps into the world of Warhammer Age of Sigmar.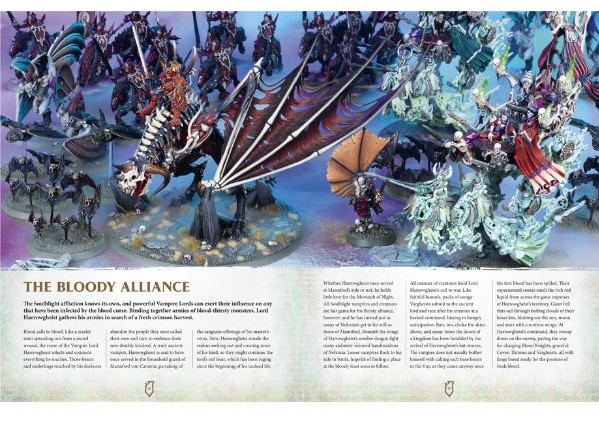 Let the deathless legions rise from their graves!
Please note, this book contains no information on Tomb Kings – a Warscrolls Compendium is available for free download here with Warhammer Age of Sigmar rules for every miniature in the range.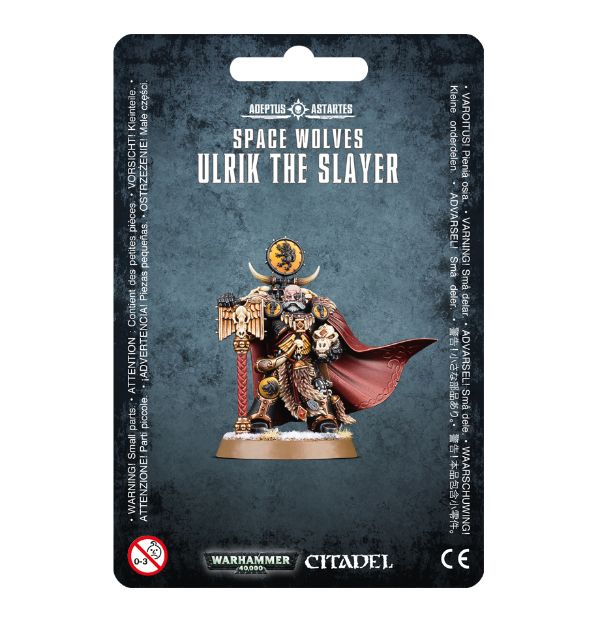 Wise beyond measure, having fought and survived countless battles in hundreds of worlds, Ulrik the Slayer is legendary. Older than any Space Wolves, barring those trapped within the twilight existence of the Dreadnought, he has become an iconic figure to many of the Chapter's warriors. He has overseen tremendous crusades that have crushed rebellions, exterminated xenos invasions and launched a thousand armadas, not from a lofty position of command; Ulrik the Slayer fights amongst his brethren, wielding a crozius arcanum that takes the strength of three men to merely lift, let alone swing.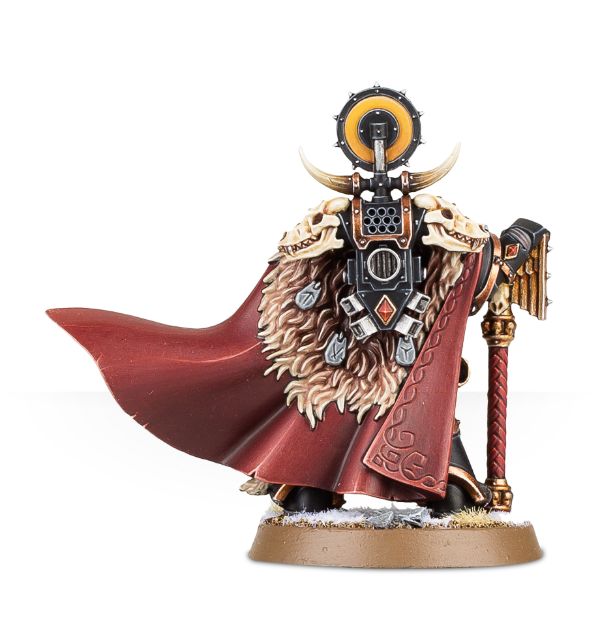 This multi-part plastic kit contains all the components necessary to build Ulrik the Slayer, a single-pose Space Wolves miniature! Wielding his massive crozius arcanum and clutching the Wolf Helm of Russ, he cuts an impressive figure indeed, inspiring the Spaces Wolves around him to ever-greater deeds. His backpack features wolf skull vents and his windswept cloak is covered in engraved designs. Eight components in total, includes a Citadel 32mm Round base.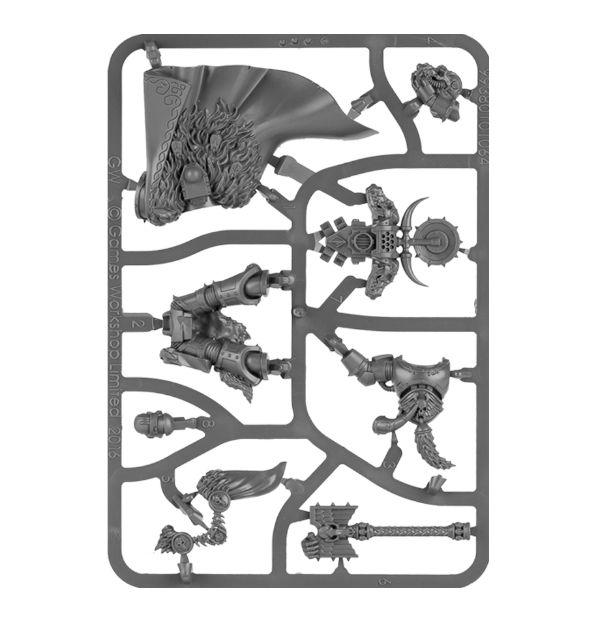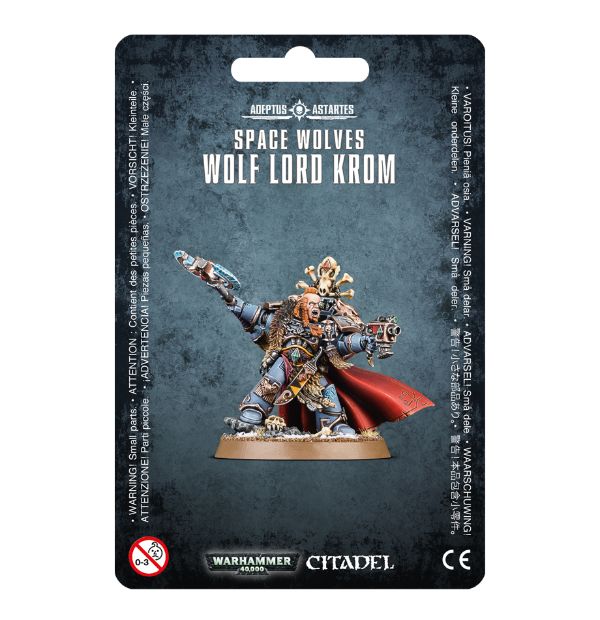 A fiercely competitive warrior who lives for the thrill of proving the Space Wolves' superiority in combat, Wolf Lord Krom is an intimidating figure. Leaping at the chance to prove himself, he gleefully takes any opportunity to challenge his peers – though all know that it is the spilling of the foe's blood that pleases him most of all. His epithet, 'Fierce-eye,' is borne of his gaze – an intense, penetrating stare that accurately judges the weaknesses of enemy and ally alike. Wielding his perfectly-balanced frost axe, Wyrmclaw, he is the perfect example of Space Wolves' aggression.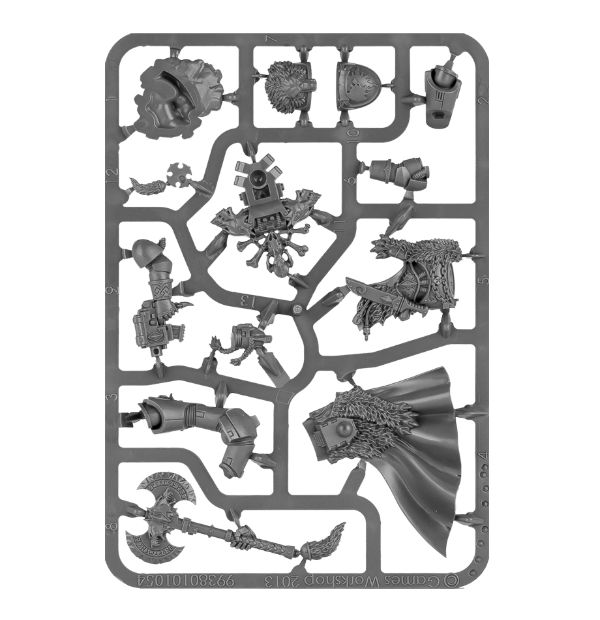 This multi-part plastic kit contains all the components necessary to assemble Wolf Lord Krom, roaring tyrant of the Space Wolves. Armed with a frost axe and bolt pistol, he comes in a suitably heroic and aggressive pose! This model is supplied with a Citadel 40mm Round base.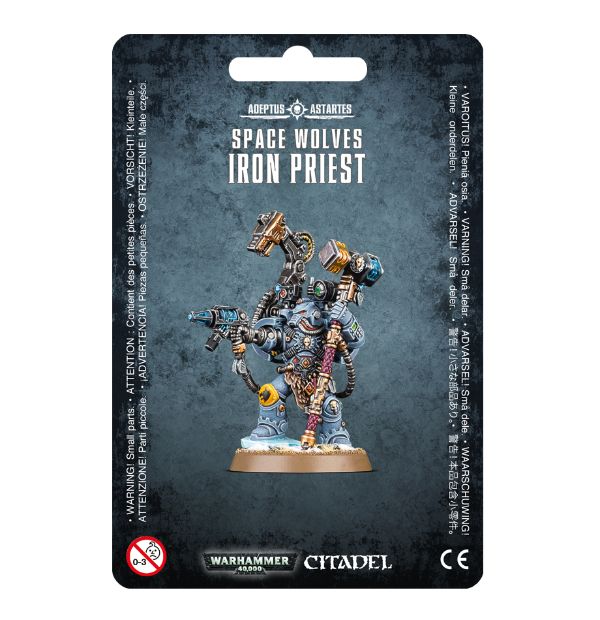 Likened to the alpha of a wolf-pack, the Iron Priest marshals and directs the power of the Fang's war machines into something far more impressive than the sum of its parts. Claiming absolute dominion over the tank, the fortress and the gunship, this priest of the machine coaxes maximum yields from the gun-spirits of heavy weapons and brings dying engines to glorious life with his ministrations.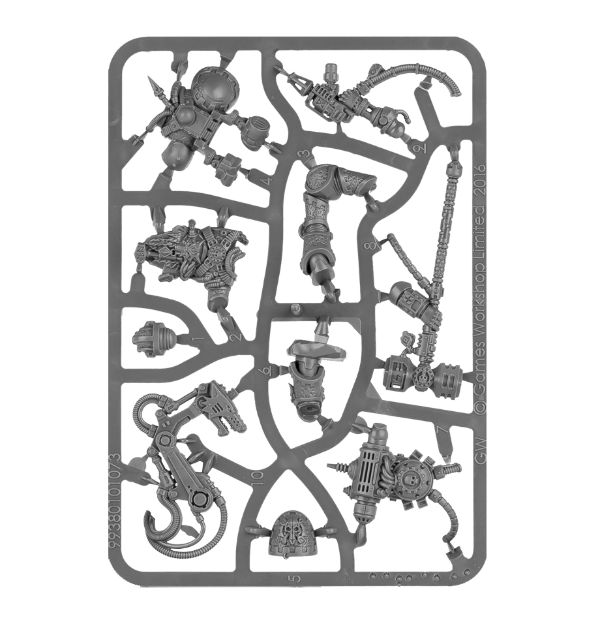 This multi-part plastic kit contains all the components necessary to assemble one Iron Priest, implacable armoured battlesmith of the Space Wolves. He comes armed with a helfrost pistol and tempest hammer – ordinarily used for forging and smelting, but also pretty handy to wield in a fight – and includes a servo arm. This model is supplied with a Citadel 32mm Round base.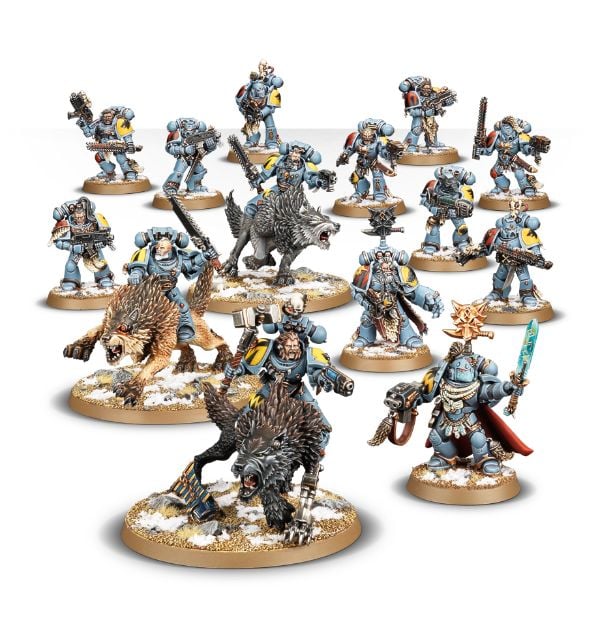 Forged from a race of ferocious warriors raised on the death world of Fenris, the Space Wolves are furious, savage adversaries -the perfect fusion of raw might and technological supremacy, fighting with blade, claw and boltgun against the horrific armies that threaten to consume mankind.
This is a great-value box set that gives you an immediate collection of fantastic Space Wolves miniatures, which you can assemble and use right away in games of Warhammer 40,000! You'll receive three Thunderwolves, a Space Wolves Wolf Lord, a ten-man Space Wolves Pack and an exclusive Space Wolves Formation rules sheet, allowing you to collect, assemble and play with your new miniatures right away!
Space Wolf "Bundle Deals"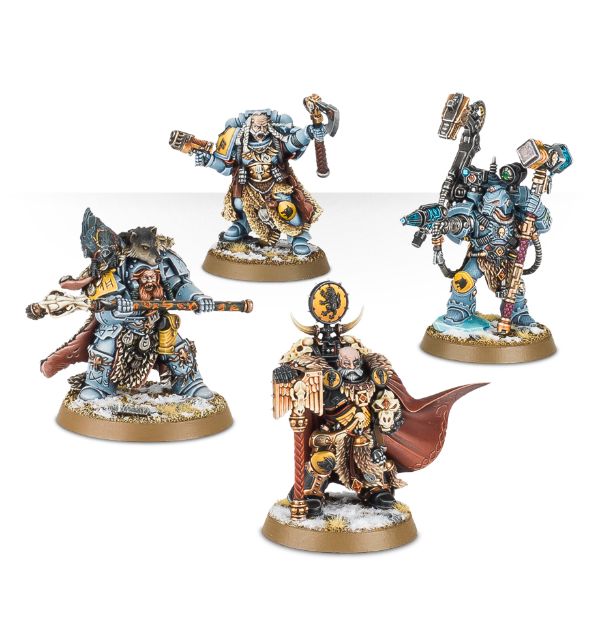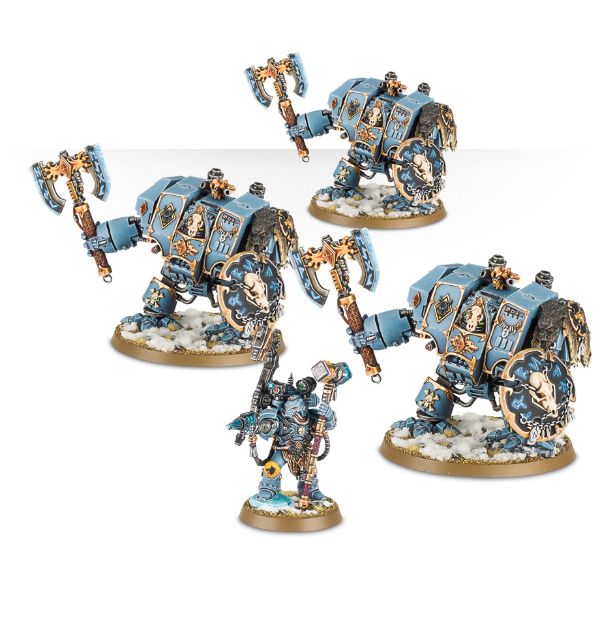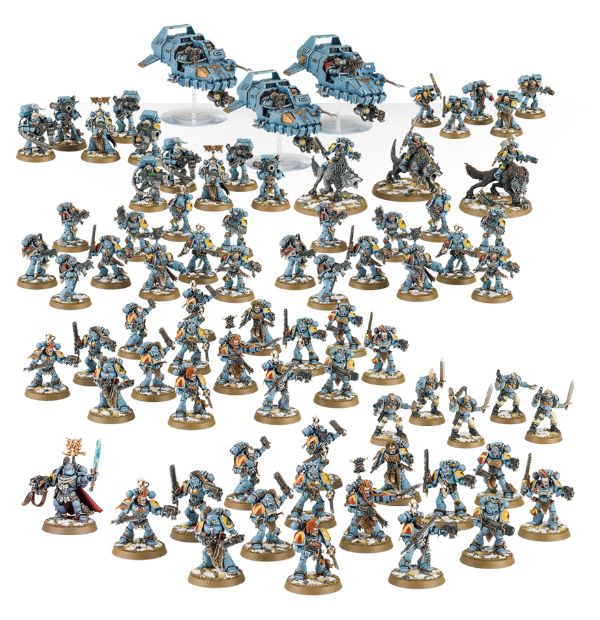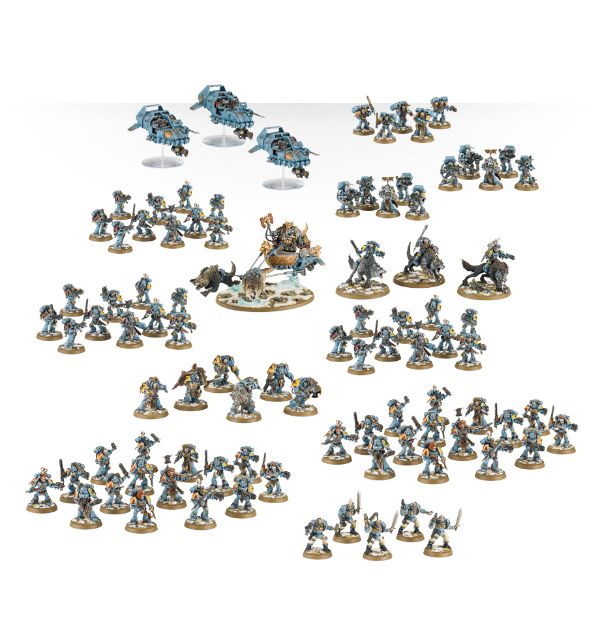 The Wolves are coming in hot this week, with new units and bundles for days. Make sure you pick up your copy of the Curse of the Wulfen so you got all the rules to make the new Wolves HOWL on the tabletop!
And here's our reviews on what just hit the shelves this weekend as well:
2016 Wulfen Unboxing – Space Wolves Warhammer 40k
Curse of the Wulfen – New 40k Supplement Review
What releases do you think next week will bring for 40k?