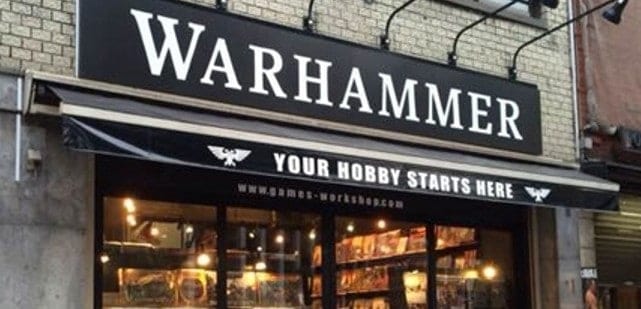 If it sounds to good to be true, there is no salt to be had this time! Games Workshop is going hard in the paint to pick up the pieces of organized play!
As Reported By BoLS Today:
This week the GAMA tradeshow is occurring at Bally's casino & resort in Las Vegas.  This is the major north american industry tradeshow for game manufacturers.

Games Workshop is in attendance this year (see the floormap) and isn't just manning a booth.  They held multiple seminars including one Wednesday, March 16th titled "Build Community"

 

There was apparently some big news in there. BoLS has been told the following was revealed during the seminar:

GW will be returning to Organized Play!

Details of the Organized Play program are sketchy, and I'm sure the full program will be rolled out over the next few months. But here are the broad brushstrokes of what was reported from the seminar:

The Program will include Organized Play Systems for both Warhammer 40,000 and Age of Sigmar.
There will be a "campaign system" for each game.
Prize support is a part of the system.
The system will engage players at the Store, FLGS, and Convention level.

and the big one….
The Age of Sigmar campaign will include some type of "points" system!

Wow personally I just don't know where to start. This is an amazingly good thing for the wargaming community and the hobby as a whole.
Organized play is what keep a community together and growing! Now it looks like GW will be jumping in both feet first and following the foot steps of other companies' organized play programs like Privateer, Wizkids, and even Fantasy Flight Games.
After years of desolation on the community scene, GW is coming back to take the helm and steer the hobby back on course!
Maybe the biggest boon yet is  a points system for Age of Sigmar. Mark this day on your calendar folks, who know how awesome the hobby will be six to twelve months from now!
#bringinghobbyback
The Truth About The ITC? – Long War Episode 43