BREAKING: New Orruks, Ironjaws Battletome Spotted!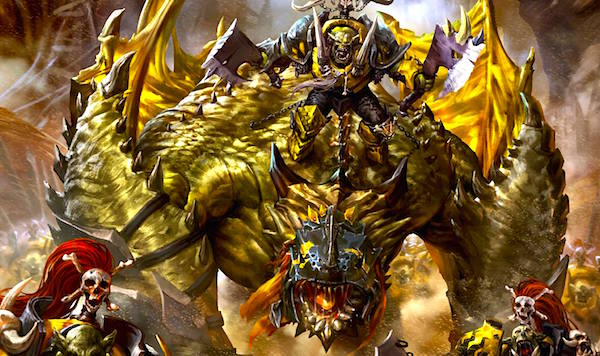 Come get a peek within the covers of this weekend's Battletome Ironjaws. There are new Orruk images afoot.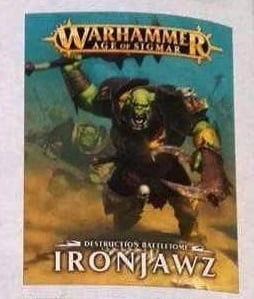 Here comes the forces of desctuction!
images via miniwars.eu 4-20-2016
The bones – THEY GLOW!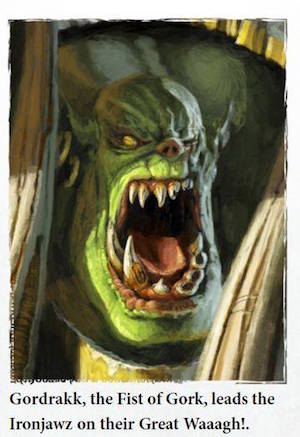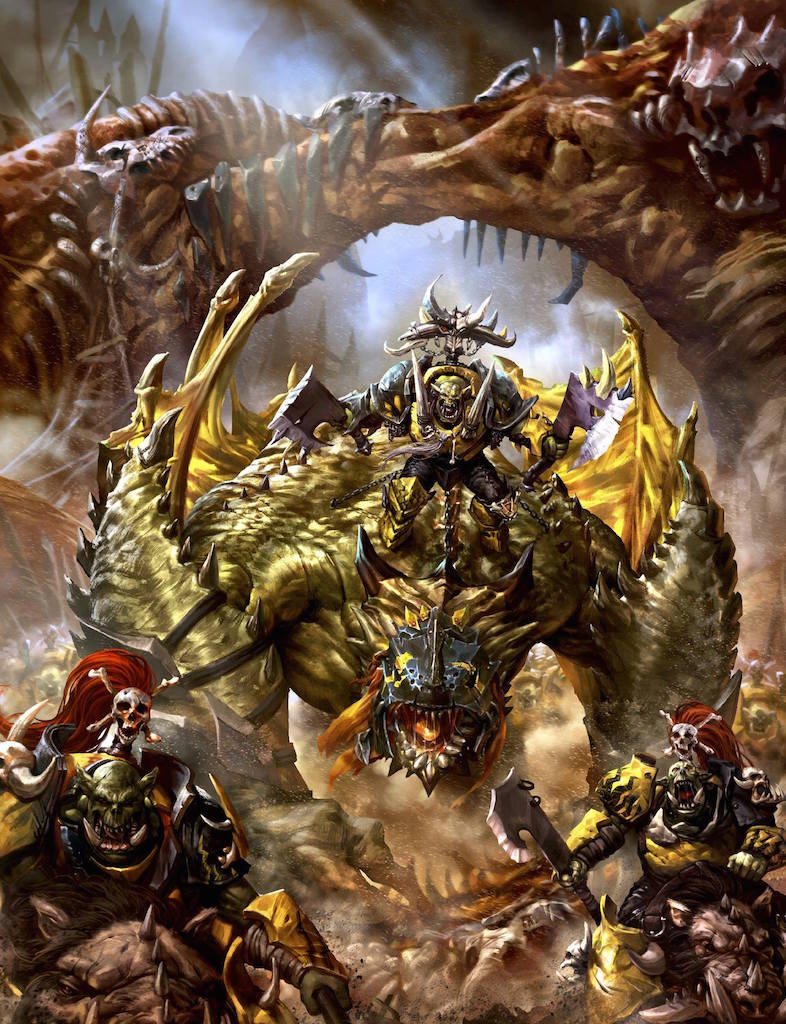 Bring it Archaon!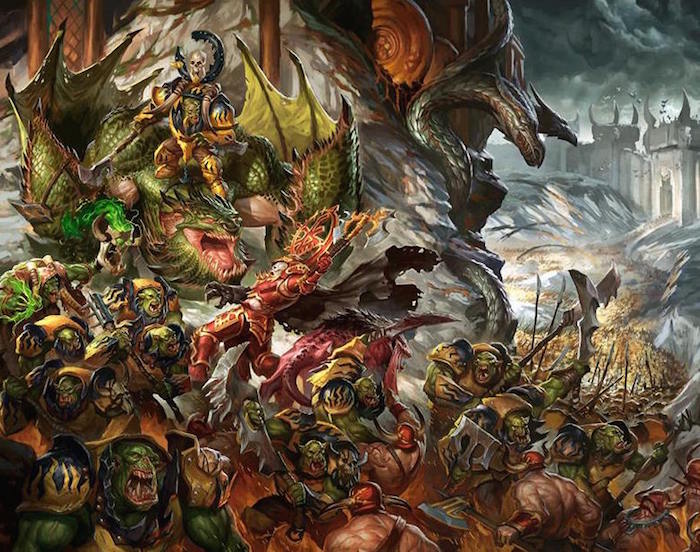 All upper body all the time!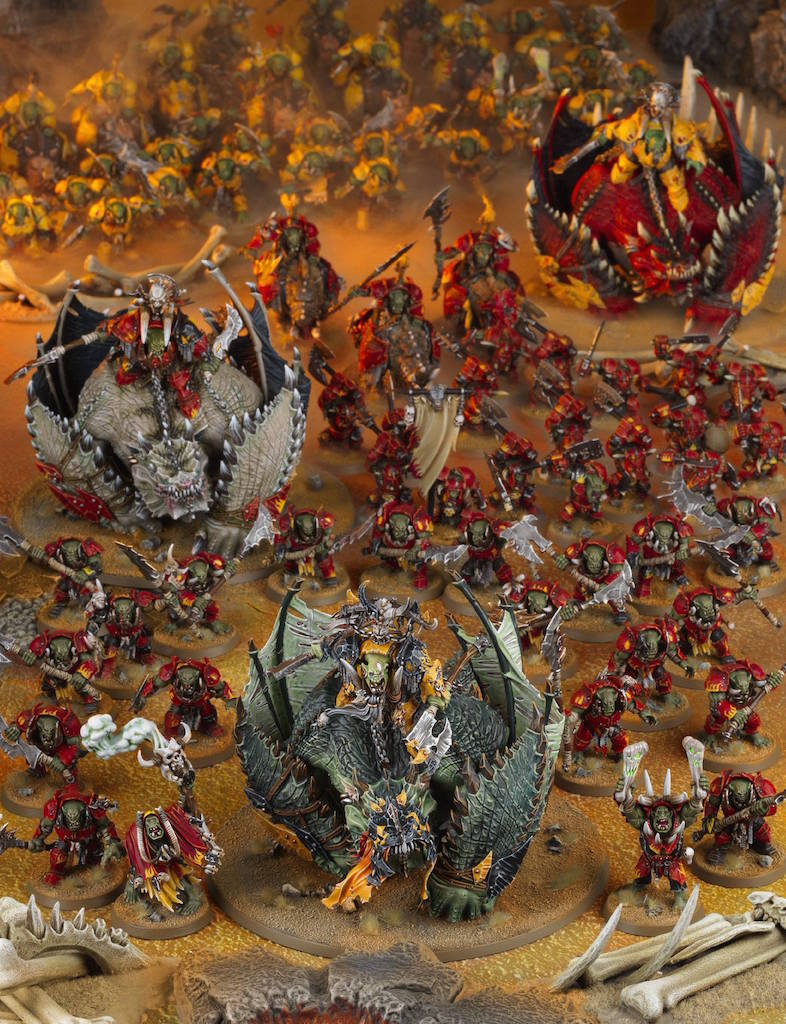 Not Cult of Speed…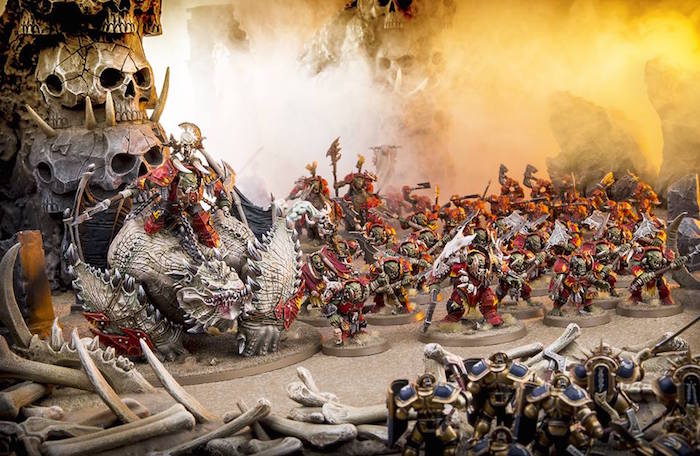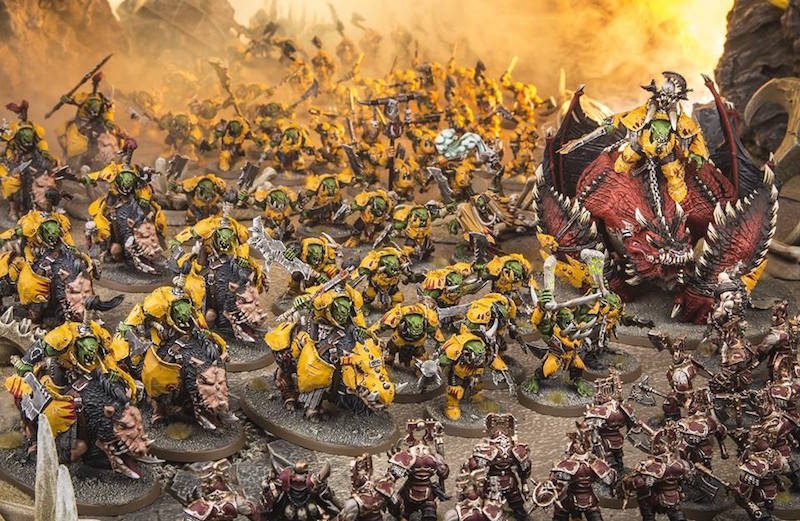 Not Evil Sunz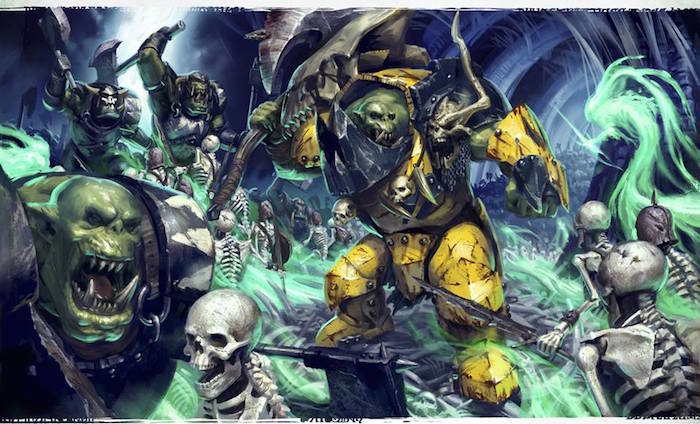 Can you really ever feel sorry for the undead?
~Waaaaaaaaaaaaaaaaaagh!
If you buy something from a link on our site, we may earn a commision. See our ethics statement.
Virginia Restless, Miniature Painter & Cat Dad. I blame LEGOs. There was something about those little-colored blocks that started it all... Twitter @catdaddymbg