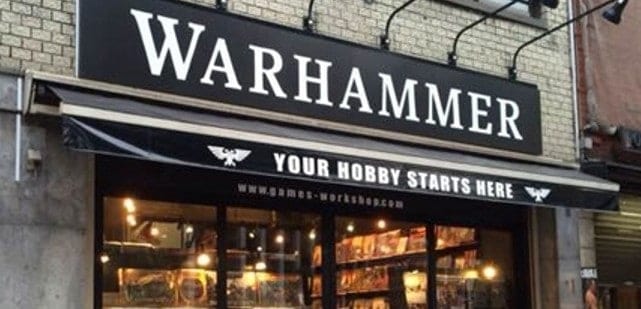 Games Workshop has a deal for you this week. Checkout the new bundle deals, and all the hot 40k releases for your collection NOW!
via Games Workshop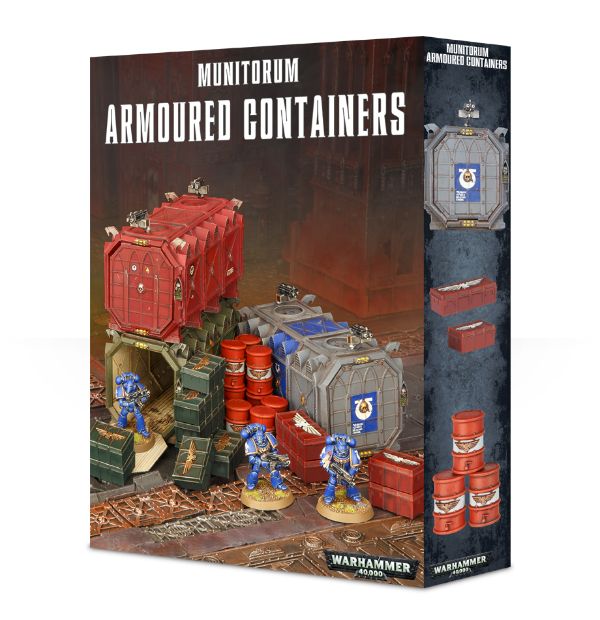 The perfect purchase for anyone looking to put some variety on to their Warhammer 40,000 gaming table, the Munitorum Armoured Containers set is a versatile, easy to assemble collection of scenery pieces. Three Armoured Containers, nine Promethium Barrels and twelve Supply Crates are included, which can be freely stacked and arranged in any way you please – use them as cover, break lines of sight, add chokepoints and strategic interest to your games of Warhammer 40,000!
Special Rules are included in the box: take cover behind Promethium Barrels but beware their explosive tendencies, and search Armoured Containers (which can be equipped with storm bolters…) for potentially game-changing items.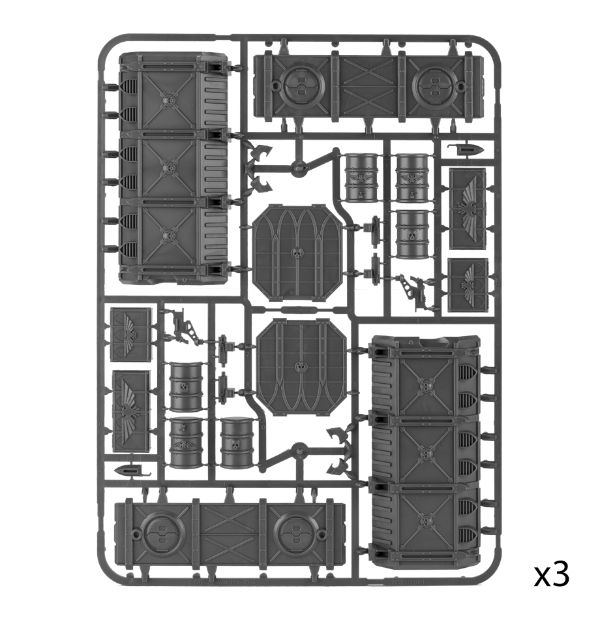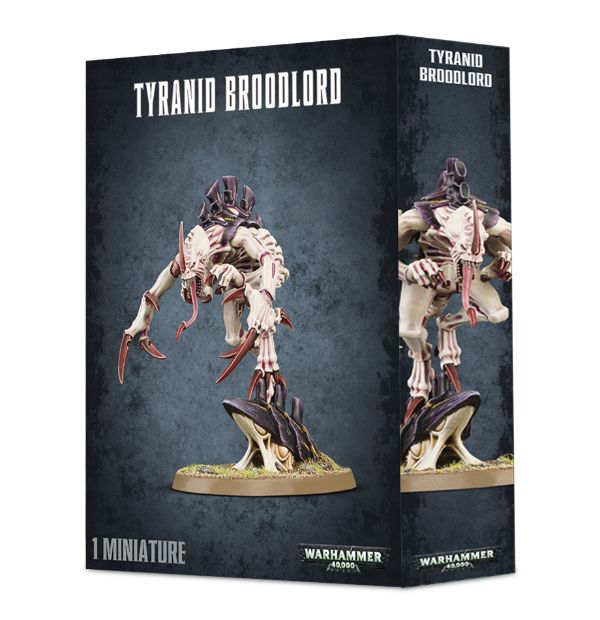 When Tyranids invade, the Broodlord leads his followers into battle, often appearing from sewers or hidden vents to cause untold carnage amongst the enemy army. Incredibly dangerous as with all Tyranids, the Broodlord towers over many, presenting a bulky silhouette of muscle and claws. There is little that can stand in the way of this monster and his attending brood.
This multi-part plastic kit contains the components necessary to assemble one Tyranid Broodlord, and is supplied with one Citadel 75x42mm Oval base.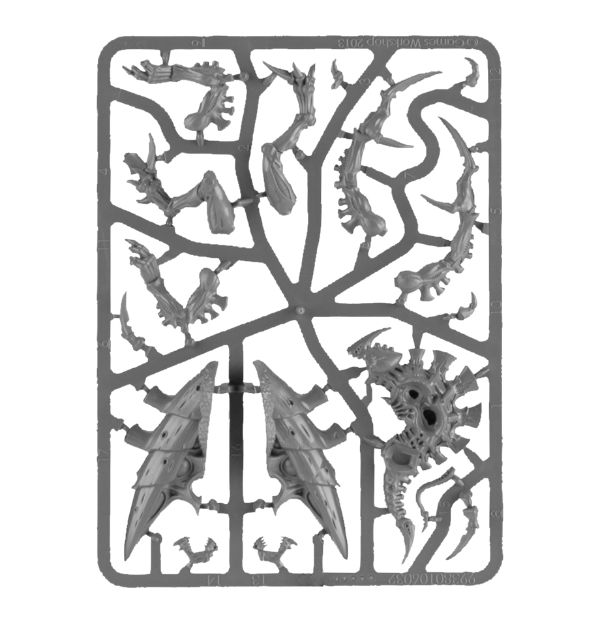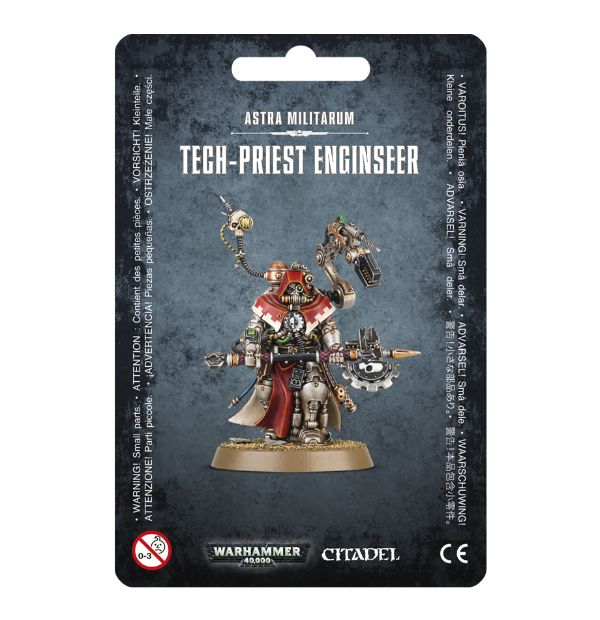 The vehicles of the Astra Militarum are as tetchy as they are varied – keeping a tank in combat-ready trim in the oppressive 41st Millennium is not an easy task. To this end, the Tech-Priest Enginseers are an invaluable part of any Imperial Guard detachment. Able to soothe even the most belligerent of machine spirits with binary prayer and mystic rites, these Enginseers wade into the fray fearlessly, wielding cog-toothed power axes and effecting battlefield repairs to their tracked congregation with all the expertise that a lifetime of servitude to the Machine God brings.
This multi-part plastic kit contains all the components necessary to assemble one Tech-Priest Enginseer, armed with a cog axe, censer and holstered pistol. Supplied with a Citadel 32mm Round base.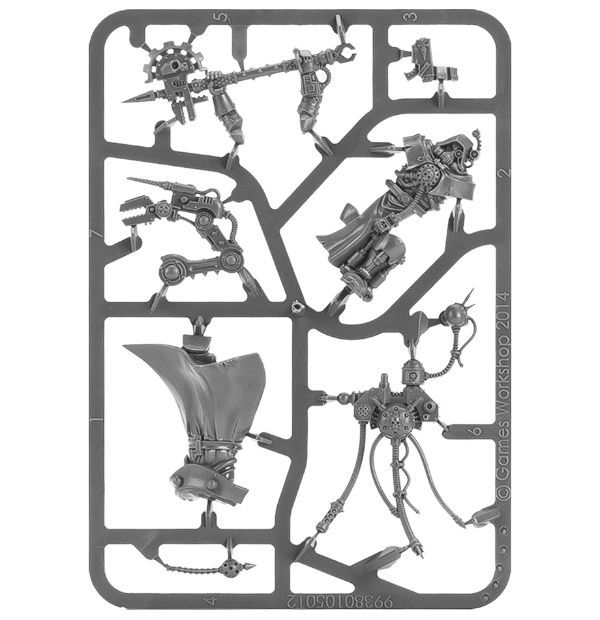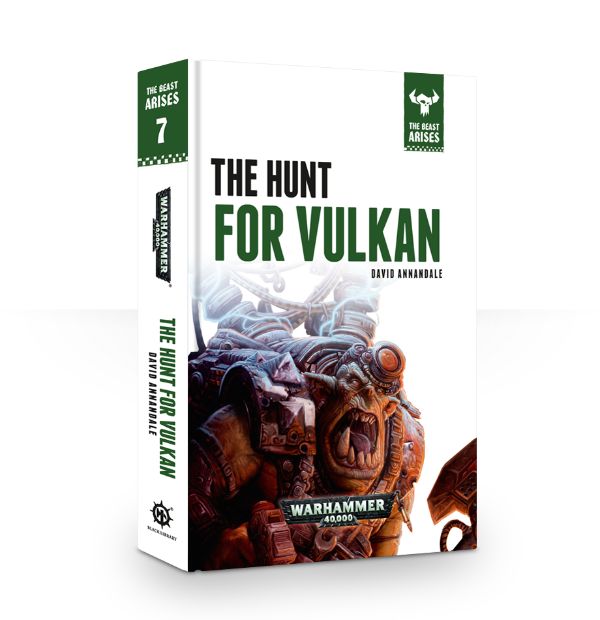 THE STORY
Tearing itself apart from within, the Imperium is still virtually powerless to resist the ork advance. When the Adeptus Mechanicus reveal they have discovered the orks' point of origin, the Adeptus Astartes start to gather their forces for a massive assault on their enemy's home world. But what the Imperial forces need is a figurehead, a hero from legend to lead them – a primarch. Meanwhile, on the planet Caldera, a might armoured warrior fights tirelessly against the orks – is he the saviour the Imperium seeks?
READ IT BECAUSE
A legend returns to the Imperium in its hour of need… if Koorland and his warriors can fight their way through an army of orks to reach him, that is.
Written by David Annandale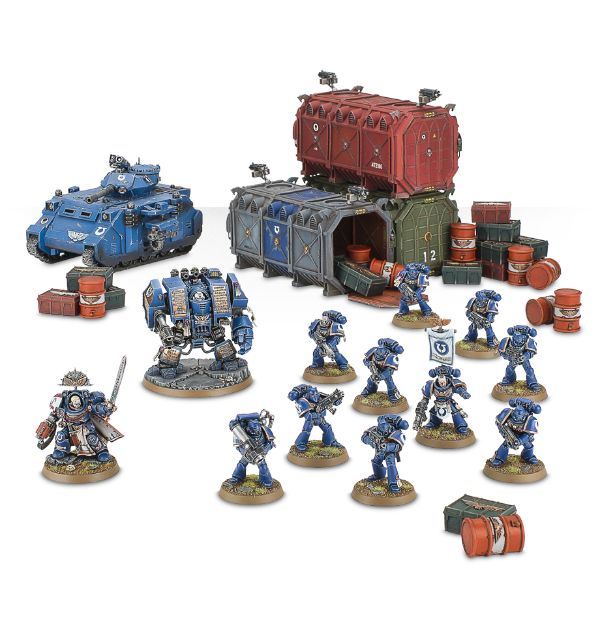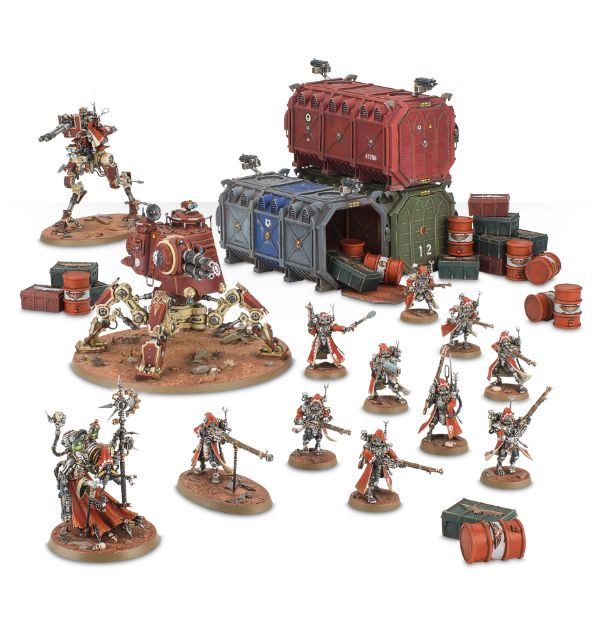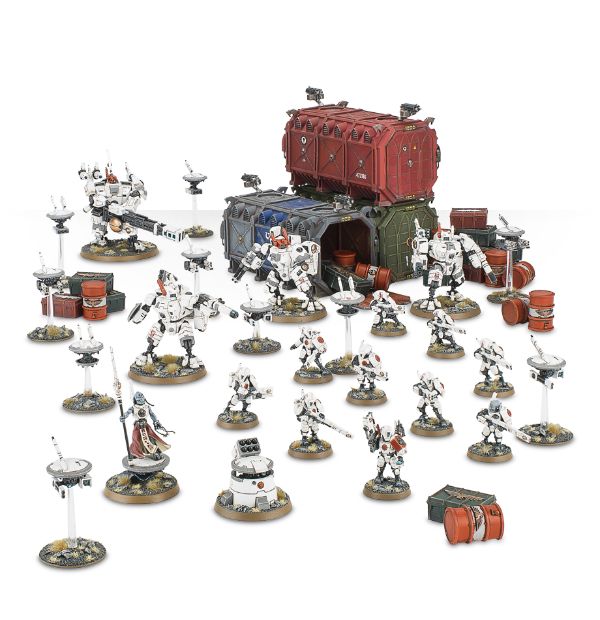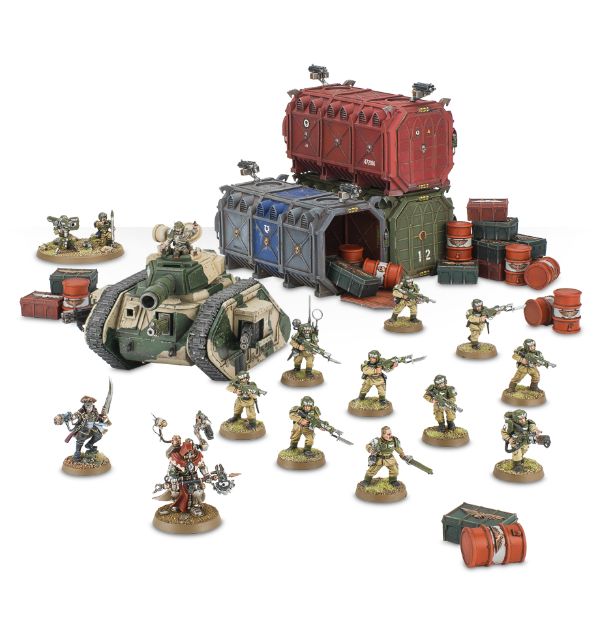 via Black Library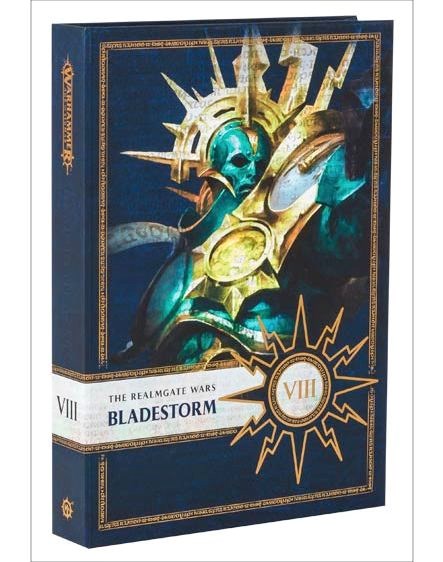 THE STORY
Thostos Bladestorm, Lord-Celestant of the Celestial Vindicators, has not been the same since his Reforging. Once a noble warrior whose zeal was tempered by compassion, now he is cold and unforgiving, hungry only for battle. But there is little time for his fellow Stormcasts to come to terms with his transformation, as the Bladestorm and Argellonites Warrior Chambers are sent by Sigmar to the Realm of Beasts to capture a vital realmgate. During their quest they face myriad threats, from traitorous tribesmen to the vast hordes of Drekka Breakbones' Ironjawz. All wonder how Thostos will react to these perils – will they see once again that great and righteous leader, or is he lost to them forever?
Written by Matt Westbrook
READ IT BECAUSE
It delves into the psychology of the Stormcasts and the effects of Reforging, as well as showing off a new region of Ghur, the dangerous Realm of Beasts and its denizens – including the mighty Ironjawz.