Epic Cosplay- Boba Fett Plays X-Wing Minis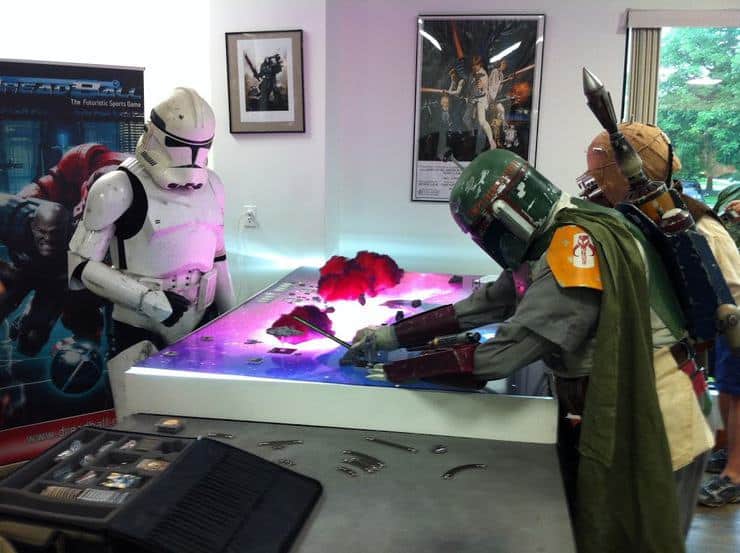 Boba Fett flying the Slave 1? Makes sense, right? Can someone tell me what a Stormtrooper is doing with the Millennium Falcon?
Pic via the old Drop Zone Games.
Hungry for more fun hobby pictures?
Click on the Picture of the Day link, and be sure to Checkout our Channel Playlist below!
If you buy something from a link on our site, we may earn a commision. See our ethics statement.
I'm a huge fan of anything tabletop. I play strictly Chaos in Warhammer, and Imperial in anything Star Wars. I spent 8 years in the military. Now I'm happy to be a civilian working with a great group of people. "We are all tyrants. Do not fool yourself. We were bred for nothing else." -Mortarion