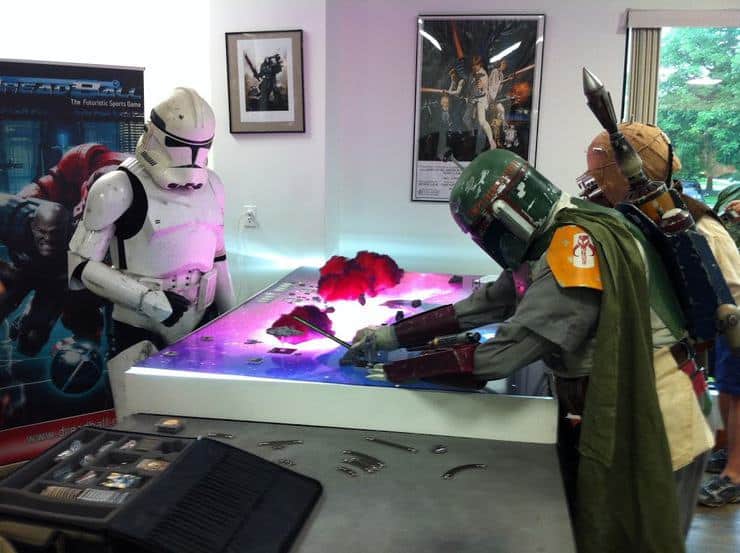 Boba Fett flying the Slave 1? Makes sense, right? Can someone tell me what a Stormtrooper is doing with the Millennium Falcon?
Pic via the old Drop Zone Games.
Hungry for more fun hobby pictures?
Click on the Picture of the Day link, and be sure to Checkout our Channel Playlist below!
Adeptus Mechanicus Is Looking Strong 119
Take the $1 challenge and support our videos for just a buck. Get the new 8th Edition Dark Imperium minis your first month for signing up!