Check out the Top 10 Cosplay articles of 2016 here on Spikey Bits!  With so many great Cosplays it is a real challenge to pick a favorite.
Isabella Von Carstein, one of the first Vampires in the Von Carstein Bloodline, will make your blood run cold! Checkout this sick cosplay!
You aren't going to believe your eyes when you see all the amazing Warhammer cosplay at the Russian Warhammer Larp! Check out this awesome event!
This Howling Banshee costume will leave you speechless. Here are some incredible pictures, a behind the scenes video and even a costume creation video!
There are no Wolves at GenCon, well except the Vlka Fenryka! Check out the winner of Best of Show at this year's costume contest for cosplay!
Finally, the Slaanesh cosplay we have always wanted has been brought to light by Elena Samko Cosplay! You're not going to wanna miss this!
Behold the Empress of Mankind. Come see the FANTASTIC cosplay from over the weekend at London's MCM!
#4 Behind Enemy Lines – Space Wolf Scout COSPLAY
Is this the cosplay you've been wanting? Scout armor is easy to make (and fit in), but T_T Costuming takes it to the next level with his props. Check it out!
Come see the hottest looking Chaplain cosplay this side of the Rock in today's special 40k cosplay feature!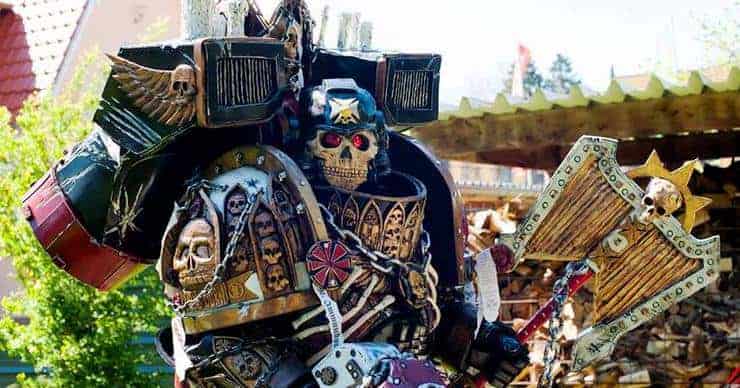 Eagle Ordinary takes the short mundane lives of Imperial Guardsmen to new comedic levels in a new online web comic!
Samsun Lobe will be making Dreadnaughts a reality when he completes his life sized Dreadnought project! He has been making amazing progress!
Did your favorites make the list?! Let us know below what you thought of 2016's Top 10 Cosplay articles.