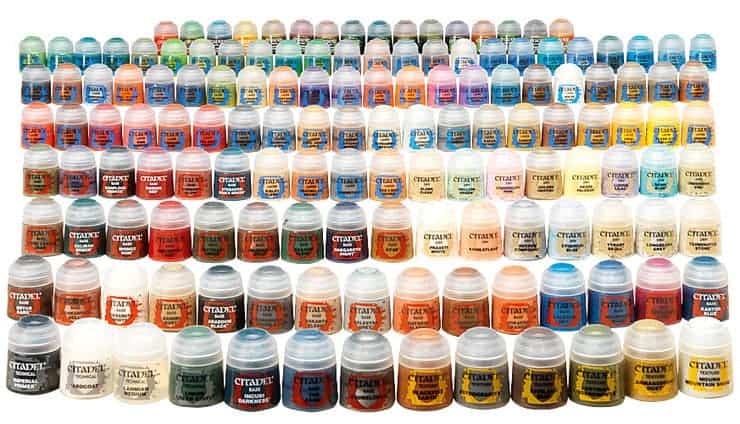 Welcome back Hobby Enthusiasts!  Today Kenny from Next Level Painting is going to tell us all about his favorite paints!
Have you ever wondered just how all those amazing models from Kenny at Next Level Painting get made?  Ever wondered just what colors are used?  Well, wonder no longer!  Kenny is taking us through all the major paint manufacturers and telling us about his favorites from each!
First up, Secret Weapon Weathering Acrylics!  Kenny loves several of these paints and uses them all the time!  Find out just which ones he likes best in the video below!  These retail for $4.99 for a .5oz dropper bottle.
Second Kenny covers some of the oldest players in the game world, Reaper Master Series Paints!  Many of these are every day staples for Kenny.  These retail for $3.29 for a .5oz dropper bottle.
Even though Warmachine and 40K players are bitter foes, painting crosses all boundaries.  Kenny is well known for his love of the amazing Privateer Press P3 Greens! These retail for $3.50 for a .5oz dropper bottle.
Of course we'd have to cover the paints made by 40Ks very own Games Workshop, Kenny loves those new Gloss washes and Technicals!  These retail for $4.25 for a 12ml bottle.
Last, but certainly not least, Kenny lists out his favorite Vallejo paints, special note goes to the metallics in the Vallejo Model Air line!  These retail for $3.50 for a 17ml bottle.
For a complete list of paints Kenny recommends, check out the video below!
Note: All prices given are in US dollars
Agents of Vect: Git Gud Scrub Episode 153