This new Necron inspired Crawler model from Bitpudlo will make Necron lovers drool and opponents cry. Come take a peek and imagine the paint schemes!
It's a good day to be a Necron lover with these new Trinity Tomb Crawlers from Bitpudlo!
Kit includes components to assemble one menacing Trinity Tomb Crawler model. Model supplied unpainted.
Elements are made from high-quality resin.
This model is 14 cm high.
We are sure Necron fans are going to love this three legged version of what looks like the Triarch Stalker!
Head over to Hexy Shop and pick up this newly released Trinity Tomb Crawler model to complete your custom Necron Army!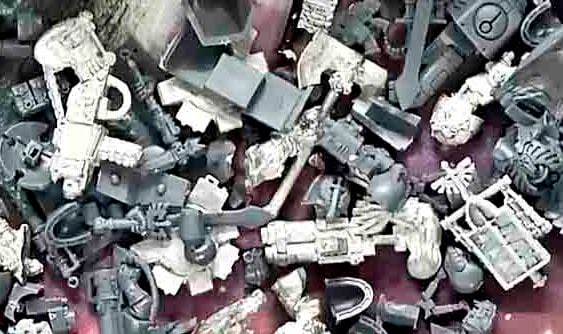 Astra Militarum Combos You Need To Know Episode 122
Take the $1 challenge and support our videos for just a buck. Get the new 8th Edition Dark Imperium minis your first month for signing up!