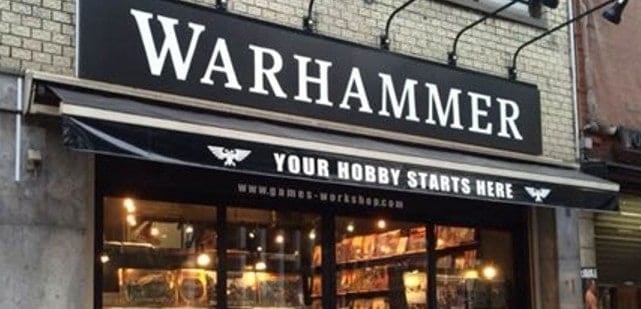 Get ready for some new releases for Age of Sigmar and Black Library. Come see whats on the way for this Saturday's new releases from Games Workshop!

Multiple industry retailers are reporting the following new release from Games Workshop:
KORGHOS KHUL & BLOODSECRATOR $40
STORMCAST ETERNALS VANDUS HAMMERHAND $40
A Warhammer Age of Sigmar novel

During the greatest battles of the War for Life, the Stormcast Eternals suffered a great tragedy: the Hallowed Knights Lord-Castellant Lorus Grymn was lost to the Realm of Chaos. Now his fellow Steel Souls venture into the domain of Nurgle himself in search of their lost comrade…

READ IT BECAUSE
It's a return to the Mortal Realms… sort of. It's something new for the Age of Sigmar as the Stormcast Eternals take on Chaos not just in the usual places, but right in the very heart of the Dark Gods' own domain.

THE STORY
As the War for the Realm of Life continues, Lord-Castellant Lorrus Grymn leads the battered remnants of the Steel Souls warrior chamber against the sargasso-citadels of the Verdant Bay. The Hallowed Knights claim victory, but at a terrible cost – Grymn is lost to Realm of Chaos. Now Gardus, newly-reforged and fresh from the destruction of the Scabrous Sprawl, must lead his warriors into the foetid heart of Nurgle's realm in search of the Lord-Castellant, where they must once more brave the horrors of the Realm of Decay…

Written by Josh Reynolds.
An Astra Militarum audio drama

The 158th Elysian regiment of the Imperial Guard make one of their infamous drop assaults – in their home system. But when disaster strikes, it falls to Sergeant Zachariah to save the campaign from failure.

LISTEN TO IT BECAUSE
The Elysian Drop Troops are a unique force within the Astra Militarum, and Chris Dows captures the dizzying, vertiginous nature of the way they fight so well, it'll make your head spin.

THE STORY
The Elysian Drop Troops are famed throughout the Astra Militarum for their rapid deployment tactics, utter fearlessness and expertise at grav-chute assaults. The 158th Elysian are once such regiment, ordered to pacify piratical warbands at large in their native system. But as the campaign commences, disaster strikes, the regiment's inexperienced and arrogant captain the cause. Only through the ingenuity of Sergeant Zachariah is a victory salvaged, but at a terrible cost.

Running time 57minutes
Written by Chris Dows
Narrated by John Banks
The new Age of Sigmar Starter: Thunder & Blood is finally here. We covered the announcement and preview of it during the GAMA Trade Show earlier this year, head on over and check it out in case you missed it. Be sure to check back in with us for the details and more pictures of what's to come later this week.
London GT & Harlequins Break-Down Episode 150