Welcome back 40K Maniacs! Today Rob is taking us through five secretly easy steps to painting awesome red robes on your models!
The awesome Ixion Hale, The show only model, from Forge World features some awesome flowing robes.  Like many of the latest Custodes models and almost every Space Marine hero these robes can be a nightmare to paint!
Today Rob is going to walk us through some simple steps to ease the pain.
First up is a basecoat of Mephiston Red, this covers over the light gold base really well and provides us with a solid foundation to start with.
Unfortunately the Mephiston Red is too light for many of the darker deeper folds on this model's cape.  To correct this Rob uses a Burnt Umber lightly applied through an airbrush to darken the folds.
Now that the base coat is applied and the shade is completed, it's time to begin highlighting!  Rob uses the Citadel Air version of Wazdakka Red to brighten the raised areas of the cape.
Finally, Rob uses a thin liner brush and some the Citadel Air Trollslayer Orange to apply an edge highlight to the sharp lines on the cape.  And that it!  The cape is done!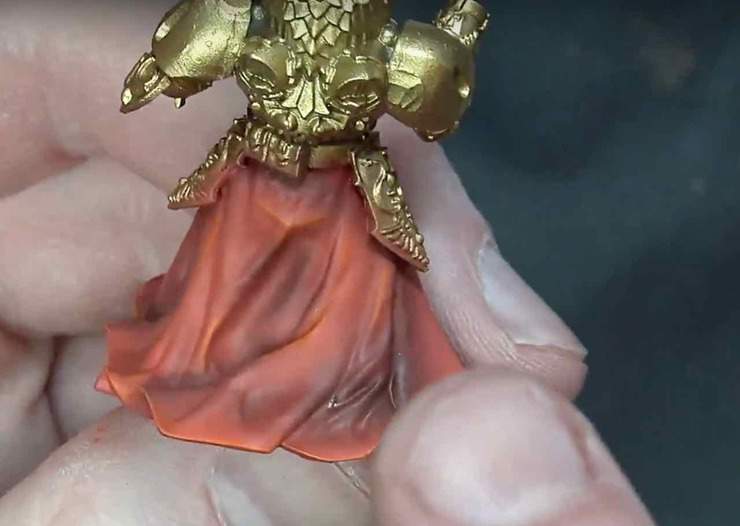 Press play on the video below to see how it's done in real time!
Spikey Bits Latest
Latest Long War Podcast - Listen NOW!