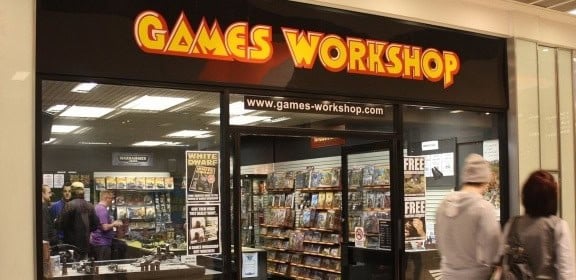 This weeks pre-orders have been spotted and we're seeing new Age of Sigmar Start Collecting boxes, a Path to Glory Softback, and Blood Bowl!
Multiple retailers have confirmed the new pre-orders and prices. Currently prices are only available in the Pound Sterling, let's take a look at what's coming up from pre-order this weekend.
AGE OF SIGMAR: PATH TO GLORY (ENGLISH) $35
START COLLECTING! FYRESLAYERS $85
START COLLECTING! BEASTCLAW RAIDERS $85
START COLLECTING! DAEMONS OF SLAANESH $85
BLOOD BOWL: SKAVEN AND DWARF PITCH $38
BLOOD BOWL SKAVEN TEAM DICE SET $12.50
BLOOD BOWL: THE DWARF GIANTS DICE SET $12.50
BLOOD BOWL REIKLAND REAVERS DICE SET $12.50
BLOOD BOWL THE GOUGED EYE DICE SET $12.50
BLOOD BOWL GOBLIN TEAM DICE SET $12.50
We have a lot of new stuff on the way this weekend for Age of Sigmar and Blood Bowl. Age of Sigmar is getting a new Path to Glory standalone campaign softback book that includes the Beastclaw Raiders, Fyreslayers, and Daemons of Slaanesh, with matching Start Collecting box sets. GW is also re-releasing the Skaven and Dwarf pitch for Blood Bowl with new dice sets to up your swag level. Do you need them? Probably not. Will they make you look better as you destroy your opponent and leave their bodies all over the stadium? ABSOLUTELY!
Be sure to check back with us later this week for the First Look where we'll have the pictures of all the items that will be available.
What do you think about this week's new releases?  Let us know your thoughts in the comments below.
Latest  8th Edition News & Rumors from Games Workshop
ATC Weekend & Slow Play Will Be A Problem Episode 156