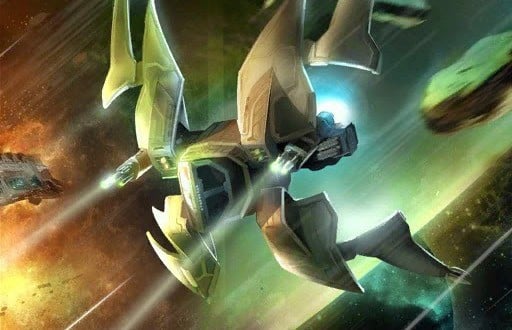 Get your Scum on with the new X-Wing expansion: Guns for Hire. Be ready for these nimble, sneaky mercenaries and their illicit tech!

Fantasy Flight Games has given is a preview of their upcoming X-wing expansion: Guns For Hire. This expansion comes with the StarViper Mk.II and the Kihraxz fighters, 8 ship cards, 12 upgrades,  and 4 condition cards. The expansion will also feature the new Title cards that are both non=unique, which will give these two fighters a whole new look. Players bringing these fighters on the table will ready to fight dirty, be nimble, and use illicit technology to hit your enemies and turn the table on them.
For a look at what aces, upgrades, and tactics the Guns for Hire expansion has, check out our Star Wars Tactics post.
The Scum and Villainy aces expansion for X-Wing™, Guns for Hire adds tremendous versatility to the faction's Kihraxz fighters and StarVipers. Both are represented by miniatures with eye-catching alternative paint schemes, and you'll find a handful of ambitious new pilots eager to fly them, as well as two new Titles and other upgrades with which you can get them combat-ready. Altogether, the expansion comes with two starfighter miniatures, eight ship cards, twelve upgrades, and four condition cards, plus all the maneuver dials, bases, and tokens you need to send your hired guns to battle!
The Guns for Hire  offers new tricks and tactics for players to explore. It is currently available for pre-order from your local retailer and will be released in the 3rd quarter 2017.
For more on the Guns for Hire Expansion and all things Star Wars: X-Wing, visit Fantasy Flight Games!