Have you always been intimidated by painting the eyes on all those space marines who refuse to wear their helmets?  Then this tutorial is for you! 
Welcome back hobby maniacs! Today Rob is showing us the fast and easy methods to painting awesome eyes on your miniatures!
He begins by painting the eye sockets black.  Any black will do, you just need to create a dark contrast to make the eye stand out!
Conversely you can use a really dark flesh tone as well.
Once the black socket is done, Rob takes a small liner brush and carefully adds the white of the eye.  This may take a few tries if your brush dries out!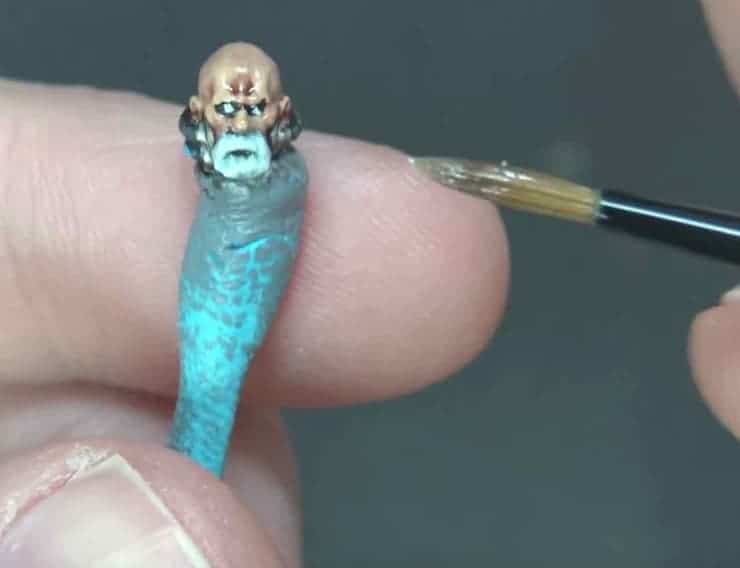 Once the pupil is painted, Rob takes some of the original flesh tone and cleans up around the eye.
Lastly Rob takes some more black paint and adds a tiny spot of black paint to the center of the eye.
After a little clean up on the raised flesh areas the eyes will take shape. Never be afraid to white out the dot and try again either.
Check out the whole video in the link below to see how to helmet lenses as well.