There has been an update in the $62.5 million dollars case against Games Workshop. Come see the latest filing in the matter
Back in May, game store owner David Moore has filed a complaint in the US Federal Court of Southern Florida alleging six criminal violations of US law and is seeking $62.5 million in equitable relief from Games Workshop.
Moore alleges violations of the U.S. Law and RICO under 18 & 15 U.S. CODE, including but not limited to Fraud, Price Fixing, Tortious Interference, Breach of Contract, Unjust Enrichment, Restraint of Trade, Conspiracy and Antitrust Violations.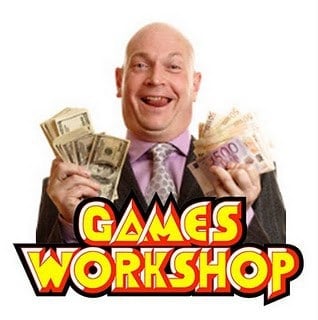 He alleges that the current way that Games Workshop does business in America from limiting stores access to new releases in the numbers they may actually need, taking more and more items back to direct sales, and making other items only available exclusively hampers businesses here in the states:
Plaintiff herein affirms all previous paragraphs 1 – 12 and all hereinafter in his Cause of Action for Restraint of Trade by GW, as if set forth again and as more fully set forth hereinafter:
GW more and more blatantly violates Antitrust law to restrain trade of the models they job-out in China – to interfere with Store's ability to do business freely – to Steal my sales.
For near-30-years GW has always maintained that we sellers can "Set any price we want for the items we wholesale from them (GW)". Yet, more recently GW 'asked' its retailers "not to have a 'shopping cart' on our websites – since they were adding one to theirs"!? Soon after, without agreement from Stores – GW 'asked' that "advertised prices (on the internet) not be more than 20%-Off MSRP – directly contradicting their previous assurances and our extant long-held Verbal Good-Faith Contract. Later, (unknown to Plaintiff) GW said 15%-off.
Eventually (and unknown to your Plaintiff Stores) GW 'claimed' to have quietly instituted a 'policy' to outright 'prohibit' any/all sales which used internet.
This would be like tool supplier telling retailers 50-years ago that:"Customers can buy in your Store – but if they call you on the Telephone – then they HAVE to buy from us direct".

GW 'Investor Relations' webpage betrays their criminal intent (as well as socio-pathology to ethics regarding the Great Debt they owe to the America Stores that made them:
He goes on to make seven pages of points based on each of the six criminal complaints he alleges in his suit, which if you have the time to sit down and digest is quite the eye opener and even perhaps a little entertaining.
You can see the full article here: Games Workshop is Being Sued For $62.5M
Last week there was an update to the case, and the clock may now be ticking:
That last part seems to be of particular interest, as it seems that Mr. Moore could get a ruling here shortly if Games Workshop is served, and fails to reply? What do you think the chances of that happening are?
Legally an attorney familiar with these types of matters had this to say about the above document:
…filing is called a summons. It still has to be served on the person/entity being sued before it goes into effect. It basically gets issued by the clerk of the court as a part of the process of filing a lawsuit.
You can read the full document filed on August 11th 2017 on our legal watch page.
https://www.youtube.com/watch?v=jx__jrFealI
What do you think about this complaint so far, does Mr. Moore have a leg to stand on?
Checkout out coverage on the past Chapter House studios case, and be sure download the full complaint and the affidavit on our legal watch page, and judge for yourself!