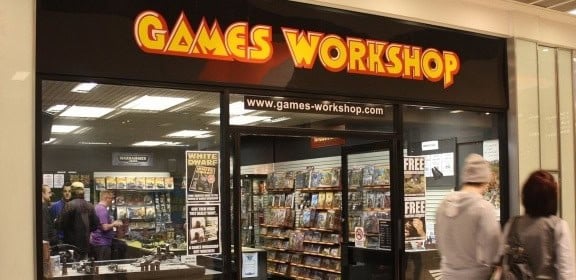 This week's pre-orders are here! Death Guard has new units and armor! Astra Militarum Codex has dropped as have special units in this week's lineup!

Astra Militarum: Commanding Officer Collection
This Week's Death Guard Pre-orders
Diseased Fire-Support
Realm of Battle: Moon Base Klaisus
Cadian Mobile Command Vehicle
Firstborn Pride
Ultimate Know No Fear Collection
Ultimate First Strike Collection
Codex: Astra Militarum Collector's Edition
Plagueburst Crawler
Astra Militarum: Battle Hardened Collection
Foetid Bloat-drone
Codex: Astra Militarum
Scribbus Wretch, the Tallyman
Nauseous Rotbone, the Plague Surgeon
Datacards: Astra Militarum
Lorgar: Bearer of the Word (Hardback)
Calgar's Fury (Paperback)
White Dwarf October 2017
Catachan Mobile Command Vehicle
That's it for this week's new product roundup! Be sure to check back in with us Sunday for the full description and prices of these new products.