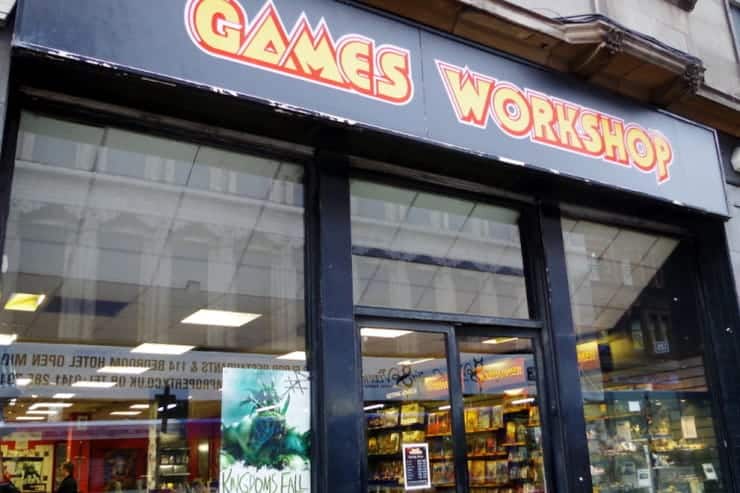 It's raining new releases this week! From Tyranids to hobby supplies, Games Workshop is bringing the heat this week for November's pre-orders.

Multiple retailers have confirmed the new pre-orders and prices for this Saturday (All prices in US Dollars):
START COLLECTING! TYRANIDS

85

CODEX: TYRANIDS (ENGLISH)

40

DATACARDS: TYRANIDS (ENGLISH)

15

DARK MILLENNIUM PLAYING CARDS

12.5

WARHAMMER 40000 BATTLE JOURNAL

25

AGE OF SIGMAR BATTLE JOURNAL

25

CITADEL WATER POT

8
CITADEL PAINTING HANDLE

8

CITADEL GREEN TAPE MEASURE 

8

CITADEL PAINTING MAT

25
WARHAMMER 40000: RYZA-PATTERN STC RUINS

30
Black Library
BLACK LIBRARY CALENDAR 2018

15

IRON HANDS: EYE OF MEDUSA (PB)

16

PHOENIX LORDS: JAIN ZAR (PB)

16
Web Exclusives From Games Workshop
CODEX TYRANIDS COLLECTORS EDITION

80

CHAOS DREADHOLD: RUINED FORTRESS WALLS (as pictured above is $660) 

35
For the complete rundown on all the new Holiday release via November's White Dwarf, checkout our article on the big reveals.
We're seeing more releases for tools, and of course the new Tyranid codex with datacards but no dices. Make sure you check back in with us later this week for even more pictures and full descriptions of all of these new releases.
What do you think about this week's new releases? Are you looking forward to anything in particular?
Latest  8th Edition News & Rumors from Games Workshop