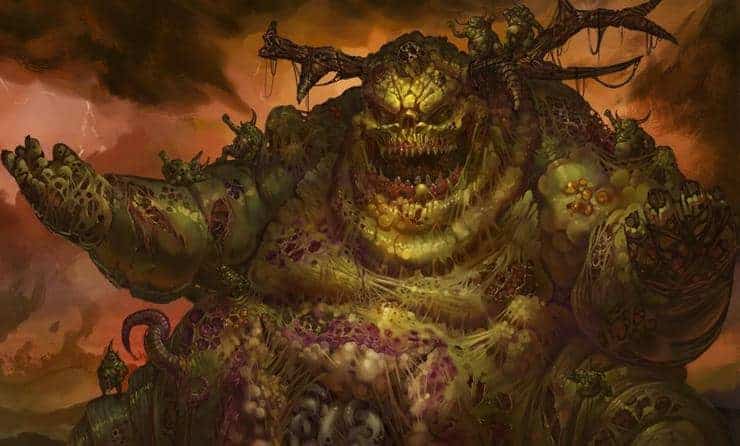 Are you tired of being so squishy and easy to kill? Join Nurgle's army! He grants you the ability to take lots of damage!
Here's one sweet mini brought to us by hobbiholic James Fitzsimons.
I don't like to clean my axe!
Spikey Bits Latest
Latest Long War Podcast - Listen NOW!