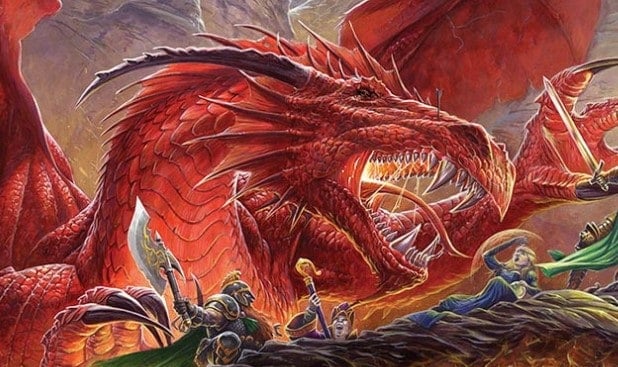 It's 2018, Games Workshop has teamed up with a new company and it looks like we'll be seeing new Talisman board games coming later this year.
Pegasus Spiele has announced their new license agreement with Games Workshop, and they will be making four new Talisman board games. Let's take a look what Pegasus Spiele had to say about it.
Translated with Google Translate
The first edition of the legendary Talisman adventure board game was published in 1983 and instantly became an iconic fantasy game. Players are travelling in a magical world to find ancient relics, battle fantastic creatures as well as each other and perform epic quests. Once they complete a Talisman quest, players can enter the inner world and face its challenges until they finally reach the remote Portal of Power to claim the ultimate Crown of Command.

Starting in 2018, adventures in the fantastic world of Talisman can be experienced in four new games. The first game – a children's game by Lukas Zach and Michael Palm (The Dwarves board game) – will be released in the second half of 2018. An expandable card game, a role-playing game and a dice game will follow. The release dates for these games will be announced at a later time.
"The Talisman board game has been enjoyed for decades by fans all around the world and is a truly seminal classic," said Jon Gillard, Head of Licensing at Games Workshop. "We're excited to be exploring the world of Talisman through these fantastic new games with our partners at Pegasus Spiele. Gamers of all ages have a lot to look forward to."

Pegasus Spiele are not strangers to the world of Talisman. In 2008, Pegasus Spiele and Heidelberger Spieleverlag published the German 4th Edition. "When we were younger, we experienced many exciting adventures while playing Talisman," remembered Andreas Finkernagel, CEO of Pegasus Spiele. "All the more, we are excited to expand the world of Talisman with new games."
So it looks like Pegasus Spiele has officially obtained the license for Talisman, and has plans to drop four new board games starting this summer. This is the year that Talisman will celebrate its 35th anniversary, and what better way to do it than four new board games that will be fun for all ages.
This is the first we've heard of the new licensing agreement, so make sure you're checking back in with us for the latest updates on the upcoming Talisman board games.
Are you going to be picking up the new Talisman board games when they become available? Let us know in the comments below.
Spikey Bits Latest
Latest Long War Podcast - Listen NOW!