Checkout the top 5 most viewed Painted Miniature Showcase articles from 2017. See if your favorite painted models made the list!
If Sanguinius had a Imperial Knight with hand painted Blood Angels murals and magnetized weapon options, it would be this one!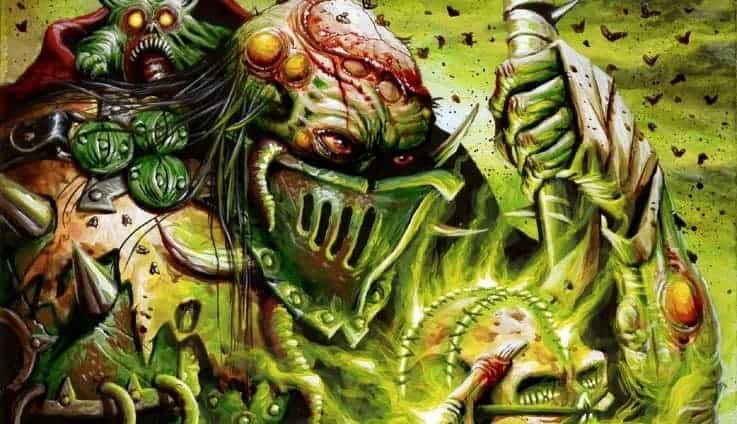 Orghotts Daemonspew and Bloab Rotspawned are champions of Nurgle, ready to bless all who come near with the gift of Disease!
The folks at Lil' Legend Commission Painting Studio have done it again, painting up an amazing miniature. Take a look at this Chaos Master of Crusade.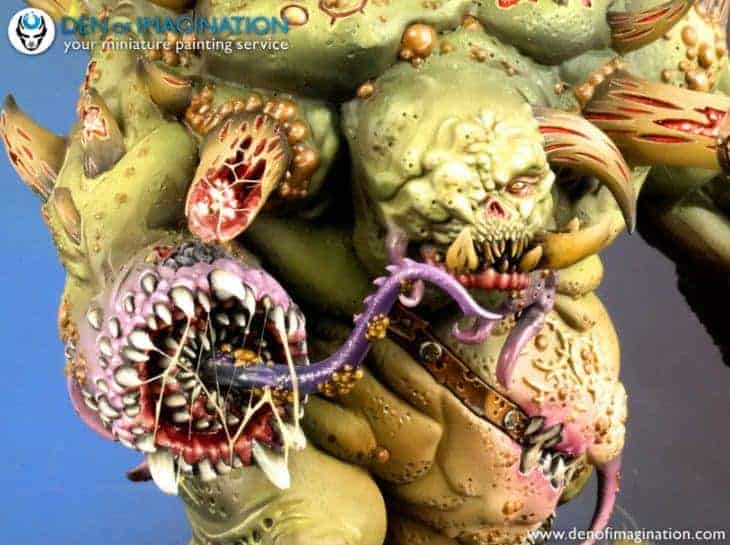 Ghurk Glott, the foulest of the Glottkin brothers, has hideously transformed into a hulking beast for Nurgle. Den of Imagination has done it again!
The Primaris Ancient seeks to inspire his fellow Dark Angels in battle. What better way than with an amazing custom banner, hoisted high overhead?
The top 5 most popular Painted Figure Showcase posts were fantastic. Did your favorites make the list? Let us know in the comments below!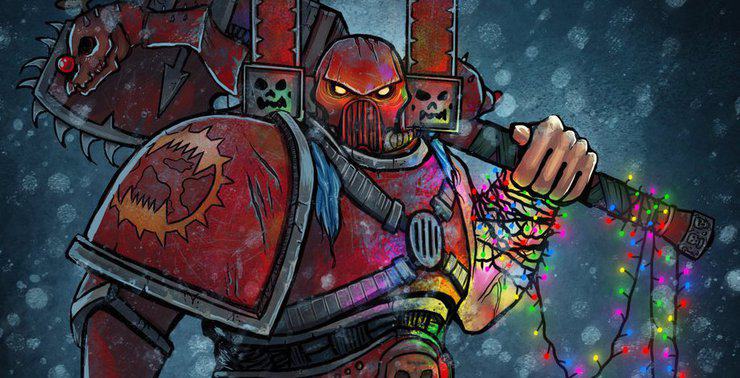 Latest News & Rumors from Games Workshop
Spikey Bits Latest
Latest Long War Podcast - Listen NOW!