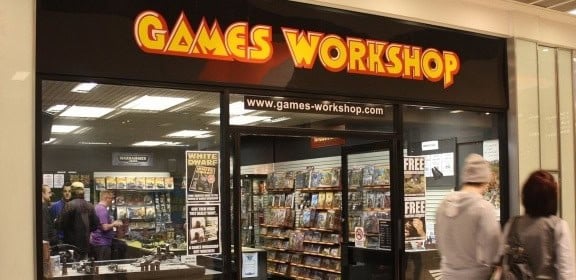 We have a ton of great new stuff from GW this week. From Deepkin to Blood Bowl to Necromunda there is something for everyone! Let's take a look.
The folks at Games Workshop have new releases for just about everyone this week. Check out this overflowing line-up:
This Week's Idoneth Deepkin Pre-orders:
Isharann Soulrender:
Isharann Soulscryers:
Isharann Tidecaster:
Namarti Corps:
Royal Council:
House Van Saar Collection:
Necromunda: Gang War 3
Van Saar Gang:
Van Saar Gang Dice:
Van Saar Gang Cards:
Necromunda Blank Fighter Cards:
Chaos Chosen Team Collection:
The Doom Lords:
Blood Bowl Chaos Chosen Dice:
Blood Bowl Team Card Pack – Chaos Chosen:
Blood Bowl Team Card Pack – Skaven:
Blood Bowl Star Players Card Pack:
Spike! The Fantasy Football Journal – Issue 1:
Blood Bowl Underworld Denizens Dice:
Blood Bowl Chaos Renegades Dice:
That's it for this week's pre-release roundup, be sure to check back in with us Sunday for the full description and prices of these new products.
Spikey Bits Latest
Latest Long War Podcast - Listen NOW!