This is the last day left to get in on the limited run of the DeamonSlayer-Knight miniature by Antonis Bouras,- don't miss your chance to get one today!
Don't miss this! We are only doing one print run for this kit in 2020, so they will be EXTREMELY limited from us and are sure to sell out fast! We are shipping these out in the order we receive them, so be sure to get in at the lower pre-order price this last day!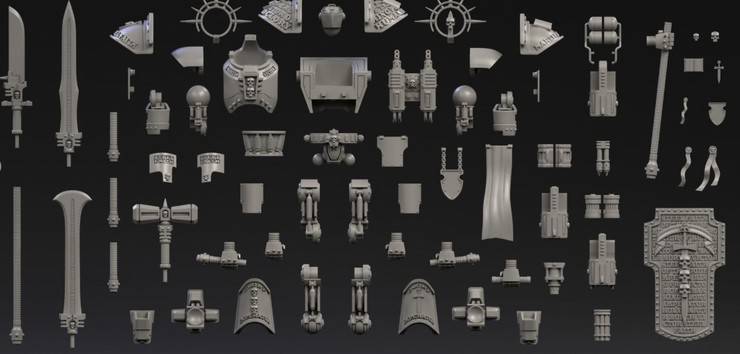 The multipart kit of the DeamonSlayer-Knight can be assembled in a wide range of poses and has many weapons and customization options.
The kit contains a total of 72 parts.
Fully assembled it stands 11cm tall.
Perfect as a centerpiece for your tabletop army, as a cool display piece on your desk or even as parts for use in your conversions!
It's a very cool kit that can be converted up and used for a number of things from Warsuits to Dreads and more.
We just finished our first test print and it is looking super crisp. It's about 150ml of resin and takes roughly 6 Anycubic Photon sized printing plates about 24 total hours to produce.
If you are after just the .STL files, they are available on Antonis Bouras' Art Station right now! 
What will you make from this kit- are you ditching baby carrier or making some other type of walker?
Let us know in the comments of our Facebook Hobby Group, and make sure you enter the latest monthly giveaway for FREE today!  Miniatures Sales & Marketing Contracted Though Spikey Bits and Fulfilled By Slicer LLC.