If you've been looking for even more amazing Cyberpunk STL Files, you have to see the latest 3D STL Files from Unit9 in April– check it out!
Unit9 is all about bringing Cyberpunk to anyone with a printer! They have some amazing files in their welcome pack and are always adding new stuff! Come check out what you can score when you support them in April!
The Hacker level is only $10 a month! Just a great way to get a ton of awesome STL files every month. Here's everything you get at the Hacker Level:
Get a new uber-value set of STLs each month!
Every month you get : 
New Monthly release –
The "Welcome Pack"
All models are pre-supported. Ready to print.
Access to the polls – you will decide what you get next!
Gain access to our community group.
Access to special V.I.P. updates, artist insights, streams, giveaways, and more!
Special gifts and bonuses
More goods are coming!
Early access to content

General Support
Patron-only voting power
Patron-only posts and messages
Exclusive content
Welcome Pack
Every Patron also has access to the welcome pack, which can be downloaded at any time. Let's take a closer look at what's inside: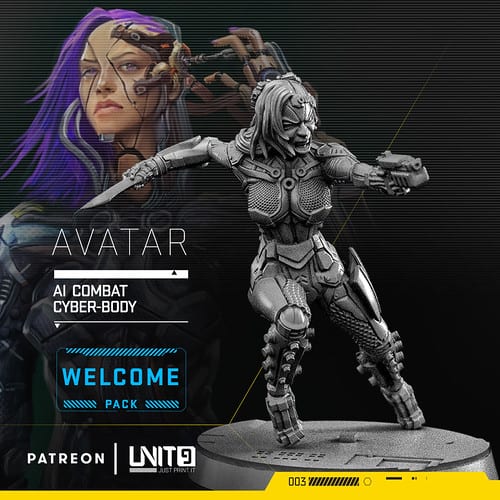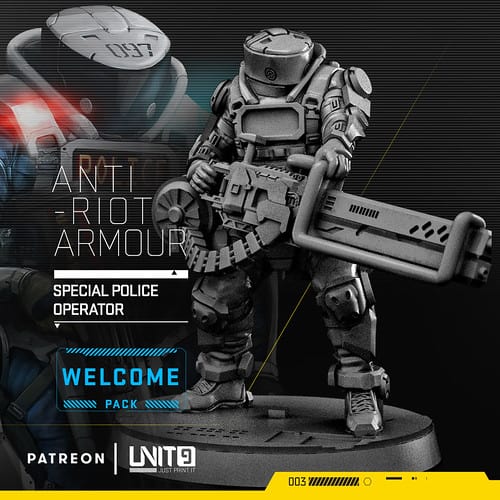 In addition to the monthly releases, we also have a Welcome Pack included for free to all subscribers of the relevant levels.
You can download it anytime you want.
Past releases
If you have already joined and you missed some models that you want to print you can still get them on our MyMiniFactory profile. Now, all our patrons can use a special discount -50%. Please, check our posts with the current release to find a code.
Each of these files is insanely detailed! The perfect way to add some Cyberpunk minis to your forces for an affordable price. We can think of so many cool conversions with these and all the different game systems they can be used in.
Whether you just want something to paint up and have fun with or create an army around, you can't go wrong with these. Cyberpunk is such a fun theme, and Unit9 delivers it in spades.
These are just a few of the great-looking files you can get every month for your Patreon support. Make sure you visit Unit9 and secure your files this month!