What did YOU miss this week? Here are all the hottest trending wargaming posts from May 7-13th that seem to be on top of everyone's minds!
These were the biggest announcements from the wargaming hobby and our expert commentary from the second full week of May!
Let's take a look at what you may have missed for Warhammer and the latest from tabletop wargaming in general!
As GW has started quietly adding and rebranding Forge World products to their web store, something big may be on the way. Read More
Rumors of a new AoS Skaven battle box were true, except they are pairing up with Sylvaneth for Echoes of Doom and getting new rules too! Read More
The new Warhammer 40k Chaos Knights Army Box will have three big new miniatures inside, but what type of value will it have? Read More
We've noticed another trend in GW's design department, and we have to give it to them as these three things make miniatures instantly cooler… Read More
We had seen glimpses of these before, but now we have a better idea of all the new Horus Heresy Loyalist Primarchs rules- check it out! Read More
The GW Warhammer Fest preview revealed a ton of new 40k Chaos Space Marines models and Cultists miniatures! Read More
This is a big boi; check out the Chaos Horus Heresy Forge World Ka'Bandha miniature size and a cool unboxing from the Horus Heresy Open. Read More
This is the second big lore post we've seen from GW, and this time it's all about clones who and what the Leagues of Votann Kin are! Read More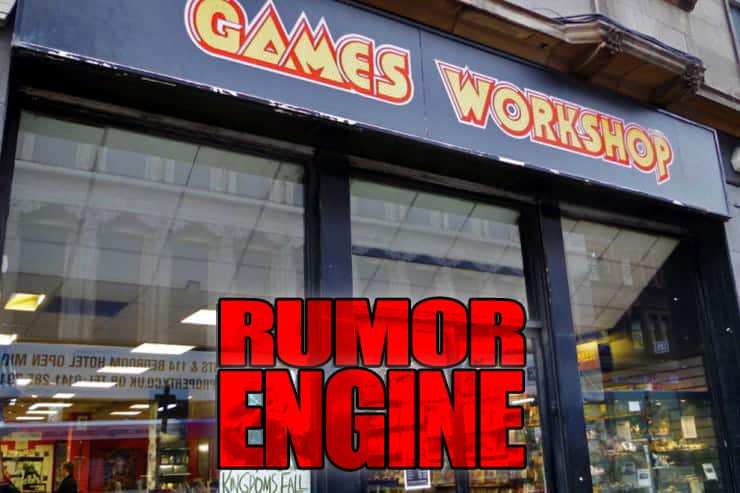 A new model with a unique spear is on the way in this GW rumor engine preview, but what the heck is it a lizard or a bad robot? Read More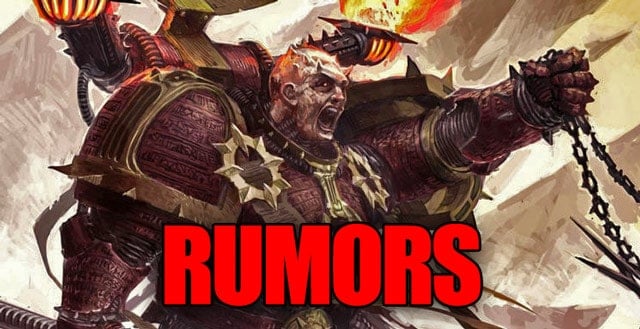 More rumors for new Chaos Space Marines 40k rules are here from their upcoming 9th Edition codex, including key unit changes and more Read More
GW promised some free rules updates for the new Horus Heresy game and when we can expect rules for other factions to pop up! Read More
Get ready for more Horus Heresy plastic madness with the upcoming Kratos Heavy Assault Tank & Deimos-pattern Rhino- check it out! Read More
And that's it for the wrap-up of the hottest topics this week. Don't forget to keep your eyes glued to Spikey Bits for what else the gaming world is throwing at you this week.
Click Gallery below for full-size images.
View Gallery: 28 Images
Here's the most up-to-date list of new Games Workshop bits from preview models that we should watch out for. Click on the gallery above to see dozens of Rumor Engines with new models still left to be revealed!
Let us know in the comments of our Facebook Hobby Group, or our new Discord server, and make sure you enter the latest monthly giveaway for FREE today!
Get ad-free access to our videos, a monthly drop of miniatures, and support some of the best creators out there for as little as $6 a month on Patreon!