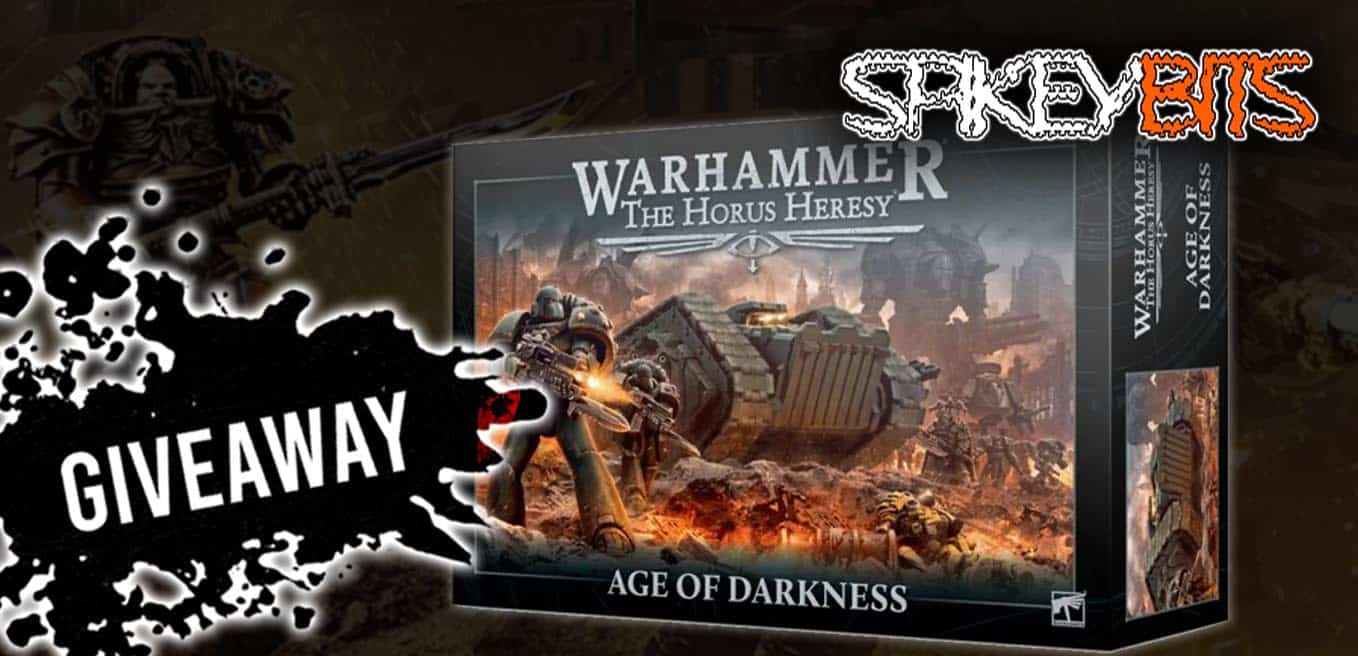 It's the GW giveaway you've been waiting for! Win the Horus Heresy Starter Set and jump-start your next Warhammer endeavor!
Our latest giveaway winner will receive the new Horus Heresy Starter Set. That's 40x iconic MKVI Beaky Tactical Marines, 10x Cataphractii Terminators, 2x Space Marine Praetors, 1x mulitpart, multi-option Contemptor Dreadnought, & 1x massive Spartan Assault Tank. All of this is valued at $299 retail!
We'll select one winner the week of September 18, 2022. Shipping to winner included; some restrictions apply- see the contest page for more.
Enter sweepstakes and receive exclusive offers from Spikey Bits.
Want to know how you can magnetize this set? Watch my video!
How would you paint this set of Horus Heresy if you win? 
Let us know in the comments of our Facebook Hobby Group, and make sure you enter the latest monthly giveaway for FREE today! You can also support us on Patreon , plus a ton of minis that helps support some of the best creators out there!