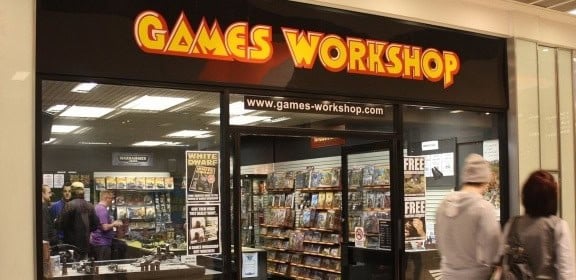 You gotta see some of the amazing swag that was just spotted for Games Workshop's 100th store opening!
Source: Games Workshop
We are going to have a blast next Saturday for the store birthday. We will have multiple releases that are only available as supplies last, that are only available the weekend of the Store Birthday.
No word on price of availability yet, but I would imagine they won't last long!
Official Event Post:
Source: Games Workshop
To celebrate the opening of our 100th store in North America we thought we'd invite you to something special!! An event for North America only!!

Strictly while stocks last so head in early and spend $100 to recieve:

Limited Space Marine Brother Captain Centos This is a very limited edition, once in a lifetime model (with his own rules)
Double sided themed limited edition scenarios
Special Event Lapel pin

We will also have an Exclusive signed Art print available for auction on the day!
Get your bags packed now, that line is going to be long!
-Happy #GW100
Are the New Flyer Rules OP? – Long War Podcast Episode 51