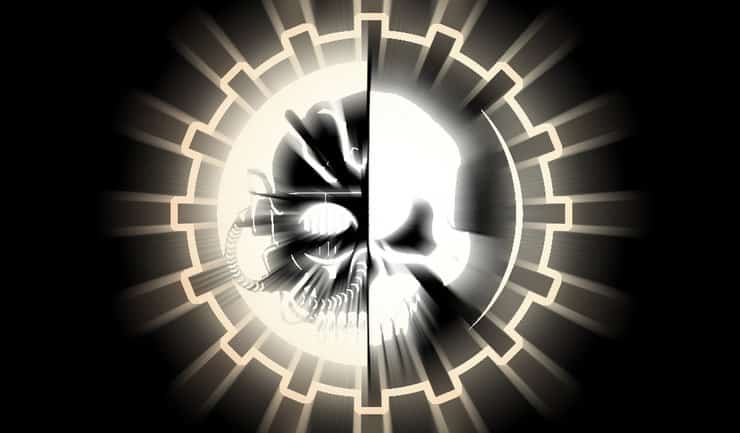 Black Library is winding down their 12 days of Christmas with new bundles, promos, and FREE stuff galore! Come see what they have today!
Come see what Black Library has in store for you on day 10 of their 12 days of Christmas!
Every day for the next 12 days, we'll have something cool for you guys – from promotions, to new bundles and free stuff.
Eleven Tech Priests a Tinkering

12 Days of Christmas: Day 11
The servants of the Machine God are on the march in a bundle of eleven stories for the eleventh day of Christmas, including the Forge of Mars trilogy by Graham McNeill, and much more.

READ IT BECAUSE

It's an essential collection of fiction starring the priests of Mars
Physical Bundles

The Realmgate Wars: Exclusive Editions
The Realmgate Wars rage across the Mortal Realms, and tales of heroism and villainy emerge from every conflict. In this bundle, you'll find 10 hardback novels, the complete Black Library account of the battles of the Realmgate Wars – all in lavish Black Library Exclusive Editions.

READ IT BECAUSE
If you want to get up to date on the stories of the Mortal Realms, there's no better way than to pick up the whole Realmgate Wars saga – especially with these glorious Exclusive Editions that will be sure to take pride of place on your bookshelf.
Audio Collections

The Realmgate Wars: The Audio Dramas

8 MP3 audio dramas for the price of 4!

Listen to the complete journey of the Bull-Hearts, from their hunt for the God of Death, Nagash himself, to their quest for vengeance against their betrayer in eight audio dramas, available in one great value bundle for the first time.
LISTEN TO IT BECAUSE
It's an epic quest (well, two, but they're very closely linked) that turns a freshly-forged warrior chamber of the Stormcast Eternals into a band of weathered heroes – and it features a host of familiar faces from the World That Was, including Nagash himself…
Legends of the World That Was
12 Days of Christmas: Day 5
5 Time of Legends omnibuses for the price of 3

The man who became a god and founded an empire. The sorcerer who became a king of a realm of the dead. The heroes and villains of an ancient race who warred on each other. The man who held together an empire. The kings who tore down two mighty empires. These heroes – and more – will be found in the five Time of Legends omnibuses within this collection.

READ IT BECAUSE

It's a whopping fifteen novels jam-packed with all the heroes, action and excitement you could hope for from Warhammer Fantasy Battles novels – and then some. And available at an amazing price for a limited time only.
Carry your books* in style in 2107, with one of our Messenger bags – now at a great price as part of our 12 days of Christmas.
Space Marine Legends: Limited Edition Double Pack
12 Days of Christmas: Day 2
2 Limited Editions at 1 great price
Two heroes. Two legends. Two lavish Limited Edition novels featuring Chaplain Cassius of the Ultramarines and Chapter Master Shrike of the Raven Guard battling the alien enemies of mankind.

READ IT BECAUSE

Had your eye on one of these Limited Editions for a while? Want to get to grips with some action-packed Space Marines fiction? Just like pretty books? Now's your best chance ever to grab these, as you're getting two for the price of one.
The Librarian's Acolyte
12 Days of Christmas: Day 1
A Warhammer 40,000 short story
READ IT BECAUSE

It's a small insight into the trials that would-be Librarians must face in order to be accepted into their Chapter's secretive brotherhood of psykers. Also, it has nurglings in it.

THE STORY
Within the great brotherhoods of the Space Marine Chapters, there are those who stand apart. The Librarians – powerful battle-psykers who use their connection to the roiling currents of the warp to devastate their foes – are feared and misunderstood by those they call brother, but are loyal servants of the Emperor nonetheless. One such warrior, new to his powers, Brother Loraeus is given his first task as a member of the Ultramarines Librarius. But when disaster strikes and enemies attack, Loraeus must channel his power to defeat them and save his life – and perhaps his soul.

Written by Graeme Lyon
Don't wait for these deals to end. Head on over to Black Library to score some great novels on the cheap, and for free as well!