These are the brand new Black Library and Horus Heresy releases that are hitting pre-orders for the second week in March!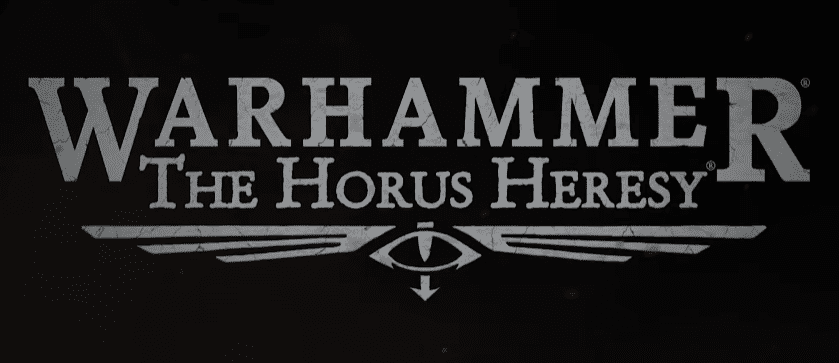 Typhon Heavy Siege Tank
Bring even bigger guns to bear in the Age of Darkness with the Typhon Heavy Siege Tank. Designed to suit the battleplans of Perturabo himself, this modified Land Raider sports a frankly massive dreadhammer siege cannon that can reduce buildings to rubble and flatten whole squads.
This is the only Horus Heresy release this week that is plastic, so keep that in mind!
Exodus – The One Who Is Many
The premier assassin of the Alpha Legion is identified only as Exodus. Is this master sniper one man, or many sharing the same appearance? Confound your opponent with the baffling implications of this chicanery before plugging their high-value targets right in the beaky with the help of this shadowy death-dealer.
This sniper looks fantastic and is sure to be a popular hobby project for fans of Alpha Legion.
Traitor Esoterist Consul
Towards the end of the Horus Heresy, Legions on both sides – but Traitors with by far the most enthusiasm – began to field Esoterists in their armies, Librarians who had dabbled in forbidden lore. Tapping into the power of the warp, these Space Marines use the empyrean as a weapon, tearing holes in reality to fling arcane bolts at their foes and summon hordes of howling daemons. 
This new unique model can easily be slotted into 40k as a chaos Sorcerer or even kit-bashed!
Raven Guard MKVI Upgrades
The Raven Guard were the first Legion to test the now ubiquitous Mark VI 'Corvus' Pattern armour. These upgrades let you equip your units with retro-style prototype helmets, and shoulder pads embellished with their corvine emblem.
Add some diversity to your Raven Guard to break up the monotony.
Alpha Legion MKVI Upgrades
Though masters of subterfuge and disguise, the Alpha Legion nevertheless had their own heraldry when waging war. Outfit your troops with helmets and shoulders that feature the intricate patterns and writhing hydra motif of the XX Legion.
Similar to the Raven Gaurd, you can also grab these for some diversity in Alpha Legion!
Character Heads Upgrade Sets
Add loads of extra character to your Horus Heresy squads and leaders with two packs of 15 unique resin heads – compatible with a huge range of plastic and resin Space Marine kits, such as the MKVI Tactical Squad. There are all manner of interesting haircuts, facial expressions, bionics, and wargear represented across the 30 heads, giving you unparalleled customisation for your Legionaries.
White Dwarf 486
March's issue of White Dwarf is packed with loads of awesome features, including printed rules for the new Warhammer Age of Sigmar Regiments of Renown, multiplayer rules for Kill Team, conveyor belt cards and rules for Boarding Actions, and cards for using Gryselle's Arenai in games of Warcry. 
White Dwarf is a great place for some casual reading on the last month of Warhammer, plus there are sometimes unique rules in it!

Cypher: Lord of The Fallen (Limited Edition)
Cypher has escaped one of the most secure prisons in all the Imperium, and he's now loose with his ragged band of Fallen miscreants in the Imperial Palace on Terra. John French pits the most mysterious figure in the 41st Millennium against hunting packs of Dark Angels, Adeptus Custodes, and Imperial Assassins in Cypher: Lord of the Fallen. Find out more in this interview with the author.
This tale of truth and lies – told from Cypher's unreliable point of view – will be available first as a luxurious limited edition hardback that's limited to just 2,000 signed and numbered copies.
Cypher is a massive character with huge lore implications making this book a huge thing for those curious about the mysteries around him.
Ahriman: Eternal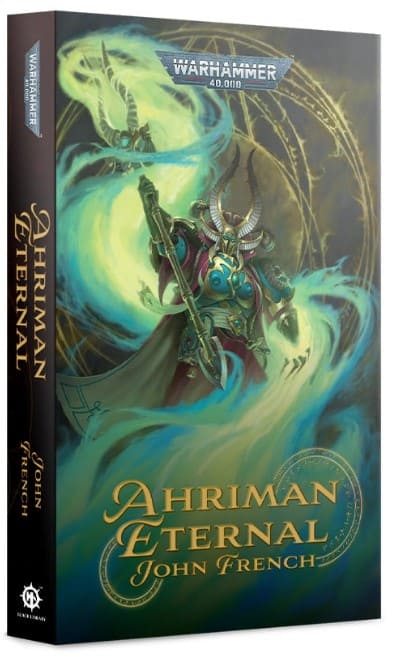 The fourth instalment of John French's Ahriman series will be available in paperback next week. The powerful sorcerer searches for Necron time-altering technology to undo past wrongs, while Aeldari Harlequins nip at his heels and discord blossoms in his ranks in Ahriman: Eternal.
Ahriman is a huge Chaos figure, so his lore has a huge ripple effect in the world of Thousand Sons.
Knight of Talassar: The Cato Sicarius Omnibus
Cato Sicarius bears many titles, befitting his countless legendary deeds. Knight of Talassar: The Cato Sicarius Omnibus collects two novels, two novellas, and two short stories by Nick Kyme into one bumper edition. Immerse yourself in the tales of the High Suzerain of Ultramar in your choice of paperback or eBook.
The Rise of The Horned Rat
Skaven are ascendent in Guy Haley's The Rise of the Horned Rat. Verminlords stalk the World-that-Was, and two rival kings prepare to face the full force of Queek Headtaker's verminous horde in the fourth book of the End Times series, which is heading to audiobook next week.
Audiobooks are great options for people who work but don't need to hear because you can listen to lore instead!
This is quite the sweet deal if you want to listen to podcasts or books! Especially if you're traveling, this is perfect for helping pass the time. Here's everything you get even at the cheaper price:
1 credit a month to pick ANY title from our entire premium selection—to keep forever!
Stream or download 1,000s of included audiobooks, podcasts, and Audible Originals in the Plus Catalog.
No commitments. Cancel anytime and keep all your purchased titles.

If you've never used Audible before, the credits are really cool. You get a free book monthly, on top of all the streaming stuff you get to keep. So just with this, you'll get Black Library books to keep, which is just cheaper than they actually cost.
These sellers have all sorts of deals, sometimes daily, on Warhmmaer 40k, Age of Sigmar, Necromunda, Horus Heresy, and more.
Be sure to click on each to see what the best deals are right now!
Are you excited about the latest new releases and pre-orders for Black Library?
Let us know in the comments of our Facebook Hobby Group, or our new Discord server, and make sure you enter the latest monthly giveaway for FREE today! 
Get ad-free access to our hobby videos, a monthly drop of miniatures, and support some of the best creators out there for as little as $6 a month on Patreon!