Caleb over at White Metal Games posted up this Land Raider Achilles conversion a while back. I like it, it's simple and goes together well.
The problem with huge intricate projects is that, the bigger they are, the harder they fall- out of interest. Personally I have a ton of half finished projects lying around. These days I just try to keep it simple!
I really dig the use of the regal looking bits from the Cites of Death kits, being flat lends themselves perfectly to a project like this.
Now that the Thunderfire Cannon is gone to the pewter dungeon of direct order, there just isn't a whole ton of options out there for a substitute.
I'm sure the are other bits out there to use on a project like this, but Caleb knows his customers well, and I am sure there was a special request or two in there. His client's get exactly what they wanted.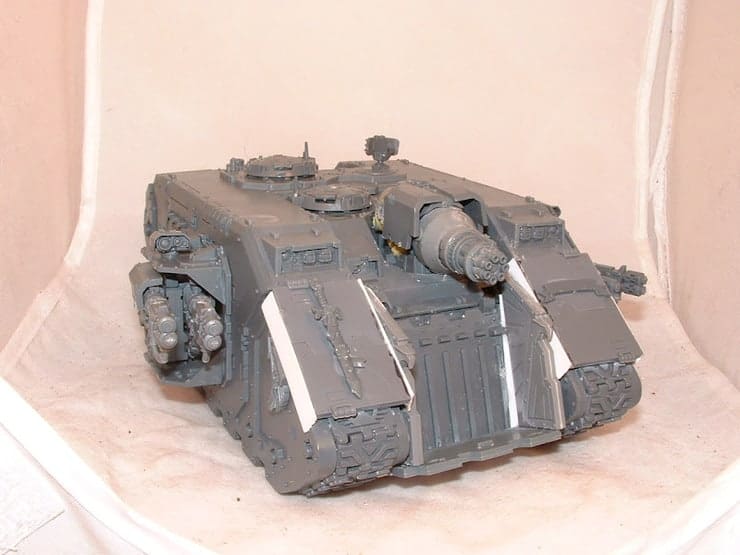 Be sure to checkout White Metal Games (WBG) over on their blog.  He's got some really neat stuff on there, half of which I would have never even imagined possible!
Link to the original article below, enjoy- MBG
http://whitemetalgames.blogspot.com/2011/12/chaos-chirgueons-dark-angels-achilles.html