Move over Eldar, there's a new Knight on the block. Come see the new rules options for the Warden and more!via Imgur, Bolter & Chainsword, Gamestrust.de 4-28-2015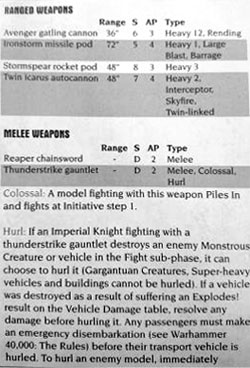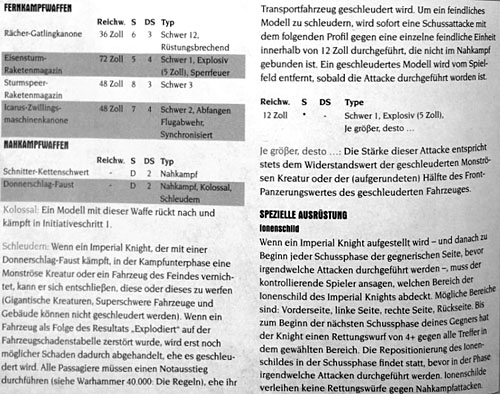 Anyone read German?
I don't know what happened in the past year since the Original Knight came out, but these are AMAZING. Not only are they armed to the teeth, but it looks like they can deal with flyers now. Wow… I can't wait to see the new book for sure.
~Warden or Crusader, which is YOUR Favorite?
Spikey Bits Latest
Latest Long War Podcast - Listen NOW!