The last of the Admech, new terrain and the Eldar? Checkout this week's mysterious hint…
via Brakkart 4-7-2015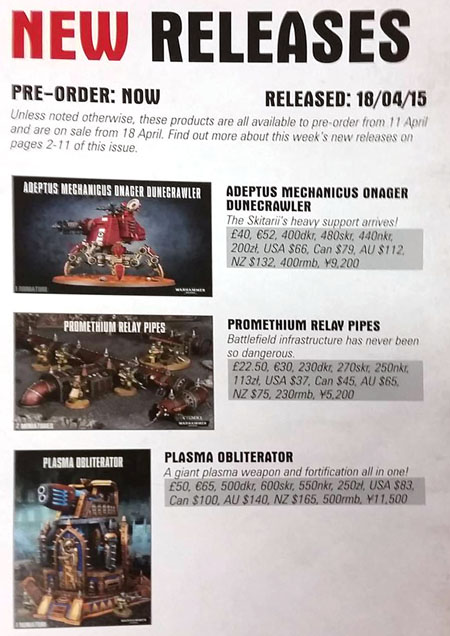 So it looks like this week brings us:
Onager Dunecrawler $66 (not too bad…)
Promethium Relay Pipes $37
Plasma Obliterator $83 (OWW, that one's gonna leave a mark on the wallet)
And our weekly tease…

"Faster Than the Eye Can See" and "The Dying Return" pretty much fits the bill for Eldar Jetbikes and the Eldar in some capacity.
~What are you down for this week?
Adeptus Mechanicus Is Looking Strong 119
Take the $1 challenge and support our videos for just a buck. Get the new 8th Edition Dark Imperium minis your first month for signing up!