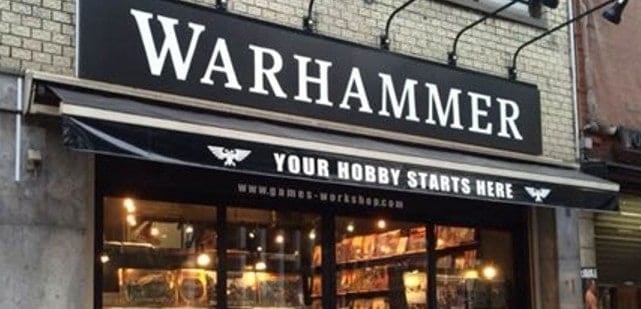 Checkout the confirmed pricing on the new Blood Bowl models, hobby tools, and more from Games Workshop that's coming out way next week!
Don't miss the latest releases from Games Workshop as the pricing for next weeks lineup has just been confirmed to Spikey Bits by multiple retail sources.
Primarchs: Magnus the Red (HB) $19
Primarchs Book 3

Fighting in the Great Crusade beside his staunchly anti-mystical brother Perturabo, the psychic primarch Magnus and his Legion of knowledge-seekers must walk a fine line between their mission and their own desire to learn forbidden secrets.

READ IT BECAUSE
Graham McNeill returns to a character he brought to life in the Horus Heresy series to tell a definitive tale of the one-eyed primarch.

THE STORY
Lord of the mystical and uncanny, Magnus the Red has long studied the ancient crafts of sorcery. A psyker without peer, save only for the Emperor himself, he commands his loyal followers of the Thousand Sons Legion in the Great Crusade, though also vigilant for any lost knowledge they might recover from the remains of dead human civilisations. Now, fighting alongside his brother Perturabo of the Iron Warriors, Magnus begins to foresee an approaching nexus of fate – will he remain true to their mutual aims, or divert his own efforts towards furthering his own mastery of the warp?

Written by Graham McNeill. Audiobook narrated by Jonathan Keeble.
Blood Bowl (Orc)Troll $25
The Gouged Eye Blood Bowl Team $35
Blood Bowl Cards: Team Titans Pack (ENG) $15
White Dwarf April 2017 $9
Citadel Knife $32
Citadel Saw $32
Citadel Tweezers $12.50
With all sorts of new tools to help your modeling game out, more Blood Bowl, the new White Dwarf, and the hardback version of Magnus the Red, there's a little something for everyone in this week's pre-orders. Be sure to check back with us this Saturday for the full list and pictures of all the new releases!
London GT & Harlequins Break-Down Episode 150