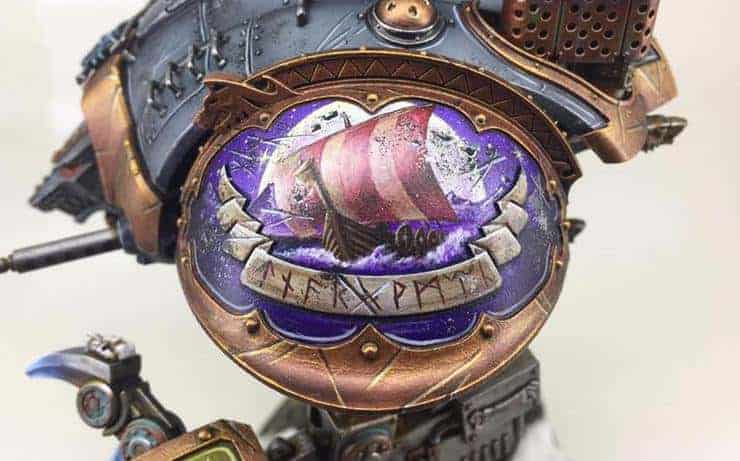 When the Space Wolves commissioned their new Knight Titan from Cawl, they never could have expected how awe inspiring it would be!
Here's one awesome model brought to us by hobbimaniac Draekus Dar.
All will tremble! Upgrade Parts are from Shapeways, with the claw from Dreamforge
Interested in showing off your work on Spikey Bits?  We want those pics!
Agents of Vect: Git Gud Scrub Episode 153