Rack up the savings from now until October 31st with these great bulk deals on popular magnet sizes from The Magnet Baron.
We know how you hobby maniacs love to save money so we thought we would pass along these great deals from the Magnet Baron. Let's take a look.
With all the rising prices in the hobby as of late, we love to see that one of the top names in the magnet game is bringing good value to the tabletop.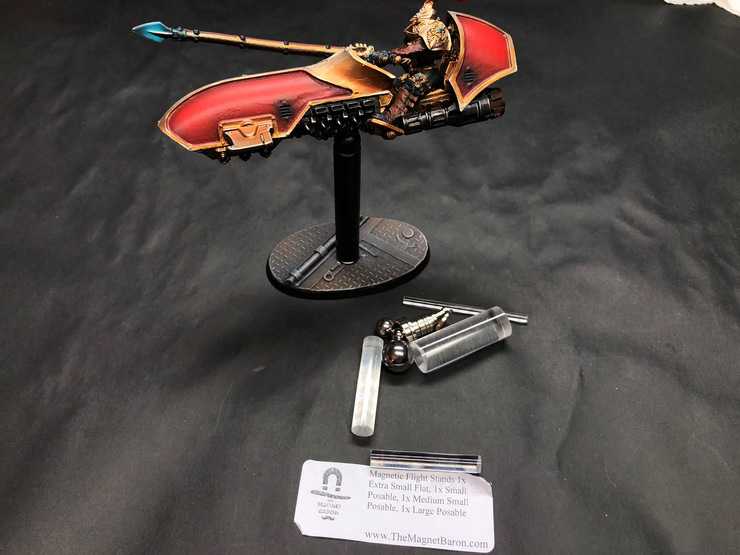 The Magnet Baron does not just sell magnets to the masses they also put a lot of thought into how magnets can add to the tabletop like magnetized flight stands, movement trays, and even pre-magnetized bases for your miniatures.
From now until October 31st The Magnet Baron has a buy 2 get 1 free sale on two of their most popular magnet sizes!
Just add three of either of these products to your cart, and you'll get one of them for free.
These incredible magnets are great for anything that you would use Velcro, brass fasteners, hinges, pins, etc.

My clients range from craft companies to hobbyists to painter to carpenters to purse makers.  These little magnets have MILLIONS of applications.
This is a great deal on one of the most used magnets in the hobby and a good way to stock up and future proof your mini!
Don't miss out on this amazing deal from The Magnet Baron and stock up on top quality magnest for your future hobby endeavors! Also while you are there check out all the other great product that they have to offer the gaming community!
Spikey Bits Latest
Latest Long War Podcast - Listen NOW!