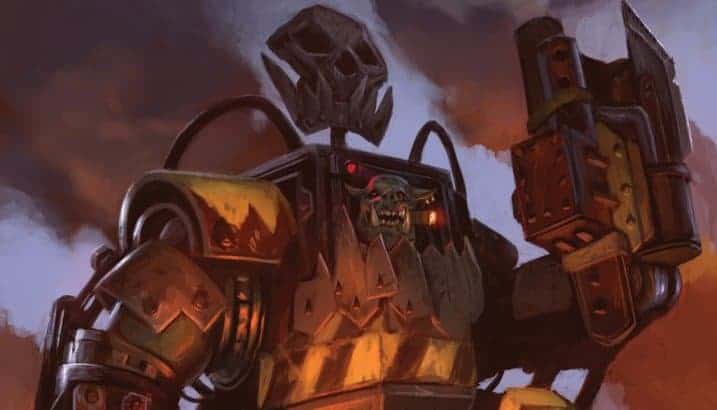 The biggest and baddest Ork is the leader of the WAAAGGGHH! Join Kromlech in celebrating their new Ork Juggernought. He'll give ya a thump if you don't!
Via Kromlech
This set contains one highly detailed Orc Juggernaut Mecha-Armour. This imposing miniature stands about 50mm in height when assembled (not counting exhausts). Each model consist of seven parts (head, legs, torso and both arms divided in two).
You can choose random bare head with targeter or fully enclosed one.
40mm round plastic bases included.
There is only one job for this miniature: to be your Warboss for your Ork army! Grab him and wage WAAAAGGGHHH!
I'm da biggest so I'm da boss!
Episode 101 - Swarmlord VS Leviathan