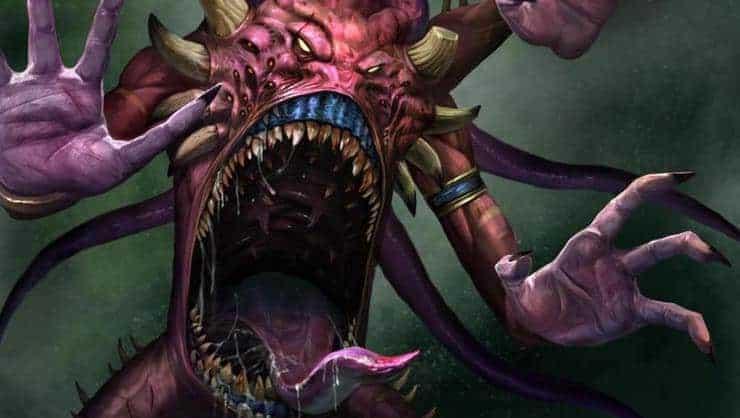 When you're a daemon of Tzeentch you are the very stuff of change itself. The warp has nothing on you! Come take a look at today's Armies on Parade!
Here's one amazing army brought to us by those hobbimaniacs at this years Adepticon.
AHHHHHH RUN, Run really fast and don't look back!
Interested in showing off your work on Spikey Bits?  We want those pics!
New 40k FAQ Top 5 Changes You Need To Know- Episode 145