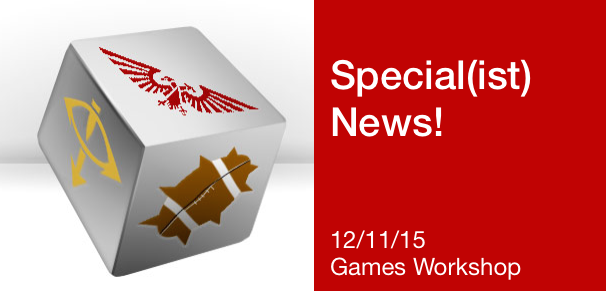 Saw it isn't so, Specialist Games is back and with it a TON of classic Games Workshop games may be hitting the shelves or webcarts soon!  Is GW turning a new leaf?
Thus screenshot from Games Workshop spells it all out in black and white: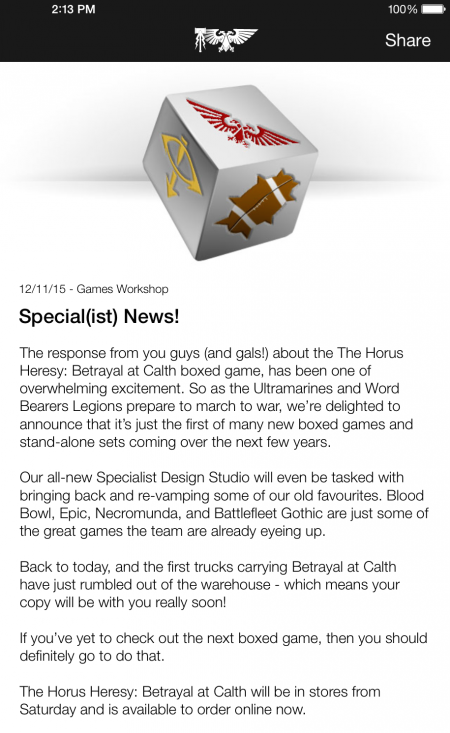 Scuttlebutt says to be patient and look for this to be a long-term effort.  As in, don't look for any specialist Games to be returning for at least a year.  GW will have to issue reqs and build up staff for this new division, essentially a "Forge World PLUS" type of group.
Who saw this coming?