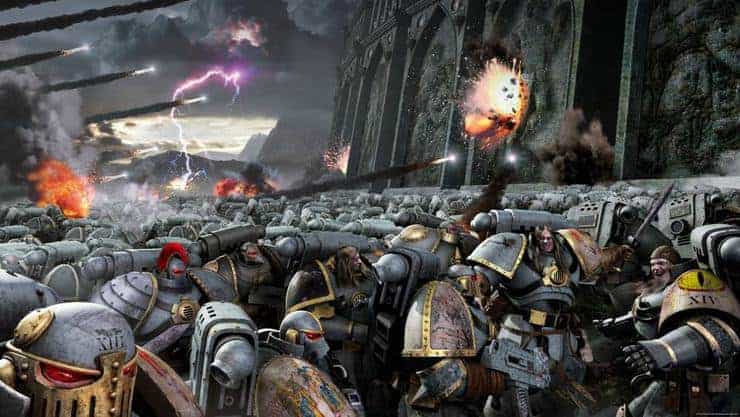 There is some tasty rumors doing the rounds. Here's the latest on GW's plans for the Horus Heresy line!
Sources who spoke to BoLS on condition of anonymity reported the following:
Betrayal at Calth was only the initial product in a Horus Heresy boxed game series.
Look for the Betrayal at Calth rules to reappear in future additional similar boxed sets.
These further boxed sets will expand the Betrayal at Calth ruleset and take gamers to other locations and pairs of adversaries set in the Heresy.
The second boxed game will make an appearance sooner than later this year (2016), based on the white hot financial success of the initial Betrayal at Calth product.
Very interesting.  You will recall the rumors that came out of the GW 40th birthday party talked of Forge World/Specialist Games getting some plastic kits SKUs added ot thier division as they grow. I wonder if the Betrayal at Calth series of games are envisioned as "Forge World" introductory products (rather than GW Studio ones) to hook new players on the full book and resin Heresy range.  Interesting times for GW I think…
So here's my question for you Heresy Gamers:
What locations and pairs of opponents would you most want to see in Betrayal at Calth sequals?
What minis would you put into the boxed sets, (realistically based on what was in Betrayal at Calth)?
~Have at it – someone in the design studio might be listening…