It's all here folks! Come see all the juicy details about the new 40k Organized Play kit that's rolling into a local store near you this spring!
Source: Captain Citadel
Each kit contains:
4 Missions of various engagement levels
1 Painting Competition
1 In-Store Building Activity
3 sets of participation certificates for the hobby-centric  Engines of war build, and the Armored Escalation Painting events (one set for veterans and Youngbloods alike)
Badges (the pins pictured below)
Tank Shock Tokens (the punch token cards for vehicle damage, etc.)
Tank Shock will be a series of four linked events that look to culminate in a full on tank battle tournament played out 2 vs. 2 on 4×6 tables.  This is not just happening folks, it's will be in stores this spring in fact!
The cost for the kits ($500 or $1000) is a package deal of merchandise at a BIGGER discount level than normal on a selection of Tanks and other vehicles to stock the shelves for this quarterly event.
Here's some of the shots of the swag from Tank Shock via BoLS: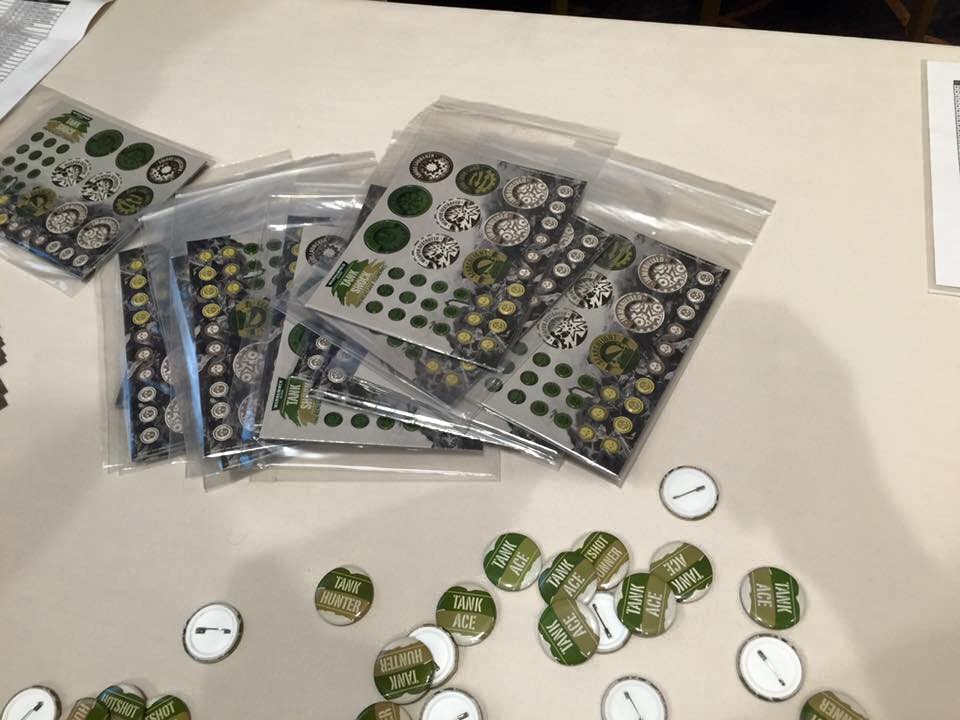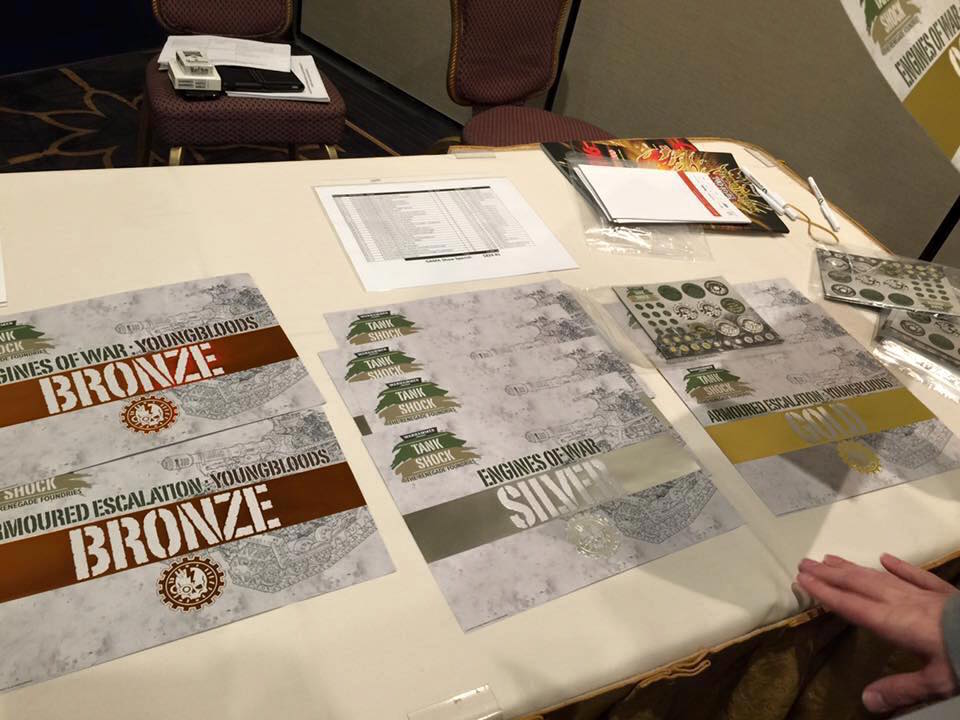 Does this sound like your cup of hobby tea? Leave it in the comments folks – let's see what everyone thinks about the new details!
Is Games Workshop Listening? Episode 44