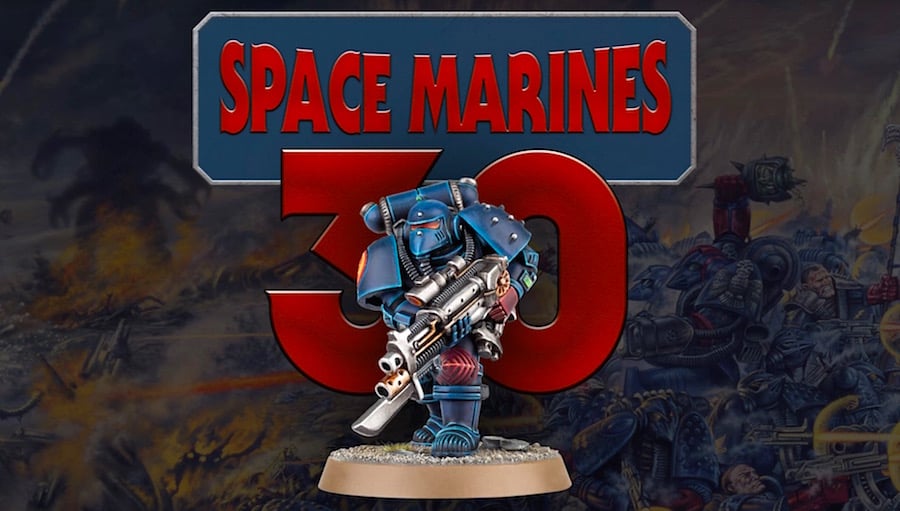 It's already loaded on their webstore ready for sale on the weekend of April 16th. Come see what deals GW has on the new 30th Anniv. Space Marine.
Source: Games Workshop
The Anniversary Space Marine will be available online at  GW's web store and in GW stores. Orders of $165 US online on April 16th and 17th will get one for FREE. Price for model otherwise is $30 US.
Description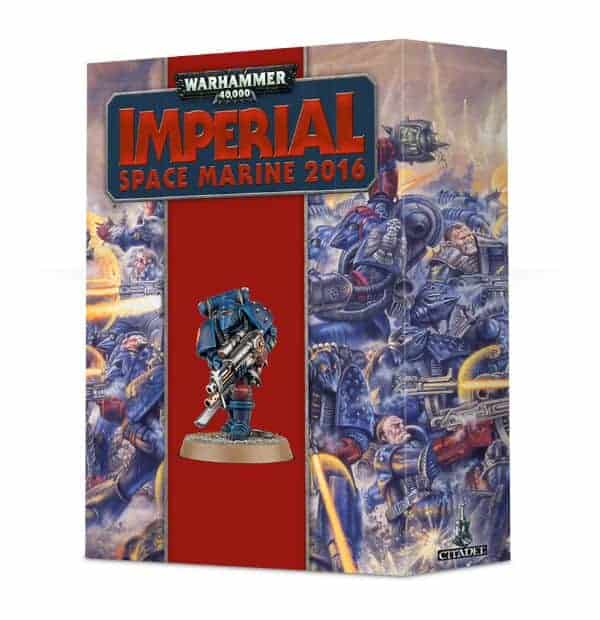 Iconic soldiers of the Warhammer 40,000 universe, the Space Marines are recognisable to all. Slamming down from orbit in Drop Pods and unleashing hell onto the enemies of the Imperium, they are found in every corner of the galaxy, heroically battling evil wherever it is found in a desperate struggle for the very survival of mankind itself. As long as a single Space Marine draws breath, the Imperium of Man stands inviolable.

Games Workshop invites you to celebrate thirty years of Space Marines (yes, it really has been that long…) with this incredible, limited edition reimagining of the first ever Space Marine miniature! Armed with a disintegration pistol, disintegration combi-gun and combat blade, he comes with a Citadel 32mm Round base in a special presentation box, featuring his rules for deployment in games of Warhammer 40,000!

This model is strictly limited – once it's gone, that's it – so move quickly to ensure your own little piece of history!

This miniature will be available to purchase from the Games Workshop webstore, Games Workshop retail stores, and selected independent stockists.
-Buy online or que up at your local store?
Is Games Workshop Listening? Long War Episode 44