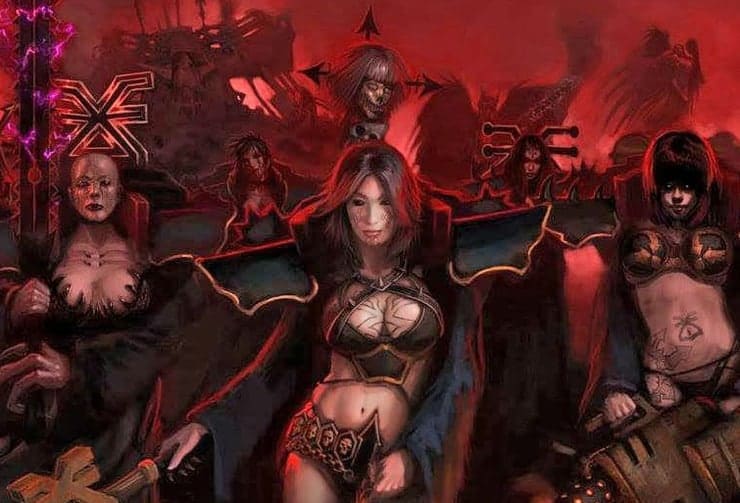 I've heard of Sisters of Slaanesh, but I like Brides of Khone better, I'll admit. Some like it hot in today's Picture of the Day!
Here's some great artwork I found. David and Natasja run a website and create some great illustrations! Check 'em out!

Just coming to show that anyone is capable of getting blood for the blood god…
Top 5 New Eldar Rules & Should FW Be Allowed? Ep 123
Take the $1 challenge and support our videos for just a buck. Get the new 8th Edition Dark Imperium minis your first month for signing up!