New rumors are circulating again today about a new Plastic Thunderhawk, Blood Bowl, and Skaven Age of Sigmar releases as well.

It what looks like a late spring hobbyist dream lineup, the miester of the rumor himself Hastings has the following to say recently about what may be an affordable Thunderhawk, new blood bowl and Skaven releases for Age of Sigmar.
Update: Hastings may have misspoke about the new Thunderhawk being plastic.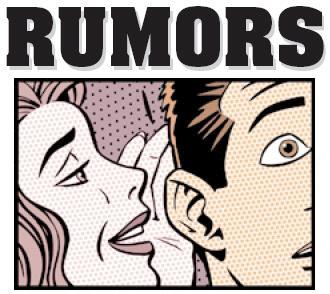 Yes it's coming, as everyone can clearly now see the final resin TH has been sold, the plastic one has quite a few options as I understand it, and should come in around 25-30% of the cost of the resin one…. or at least that's the last I heard. I seem to recall a figure of either £125 or £135…


I am expecting Skaven later this year, and as far as I know there will be "some" repacks but also plenty of nasty new additions (I seem to recall it's much more of a Skyre type affair this time around with new technologies/weapons etc.) but I wouldn't be surprised to see some new plague monk type things. These currently seem to be the favoured skaven subfactions for GW, hopefully the new book will clarify what Skaven are like in the new setting and their backstory from leaving the old world and what they've done since arrival etc.


As for BB I think we all have pretty much the same information, the team working on it have been pretty open with what they are planning in the upcoming year, IIRC there's a plastic goblin team with resin secret weapons, resin skaven booster, plastic elf (not 100% sure which but seem to think I was told union), more resin star players (mainly from Death Zone 2), resin dark elf team, nurgle team (have been told this is resin, but also that it is plastic, so no idea which is correct/most up to date), and at a later time a plastic chaos team with a new minotaur (hoping this is plastic and not resin but I don't know), there's also a couple more card pitches (I think also including a special event one I seem to remember) as well as the neoprene/mousemat material one, and obviously DZ2. Plenty to look forward to!
Seems very plausible of a release leading up to what everyone expects to be a summer of new 8th edition 40k. Should we add salt to this one or just keep going forward until dawn?
Games Workshop stoke the fires of a plastic Thunderhawk at the Horus Heresy Throne of Skulls saying "…the last ever Thunderhawk Gunship was available in the Forge World Shop. It Will Not Be Re-stocked".
Check out the latest pic from Battle Bunnies.
And of course the cheeky Warhammer TV video that spoofed the issue as well:
The resin Thunderhawk has already been taken down from the webstore, and now we're stuck in limbo waiting on the announcement of the new one to be released.
Heresy 30k / Apocalypse 40k site reports:
From a reddit thread. Someone emailed Forge World and they responded with:

"Thanks for contacting us. For the Thunderhawk we are having to carry out some extensive repair work to the master model used to make the moulds for it before we can produce any more. To do this our designers have to be taken away from the projects they are currently working on and so can only do this in their spare time.

As such this repair work can sometimes take quite a while unfortunately and sometimes the repairs needed are not possible so it could be that the Thunderhawk will not return in it's previous form. If this is the case then it's likely that we will produce a brand new version of it at some point in the future. Please accept our apologies for any inconvenience caused."

So a plastic Thunderhawk is still up in the air!
We saw this picture come out a couple months back showing the differences noticed in the picture from the Inferno book. Is this what the new Thunderhawk will look like?
It looks like the forward Heavy Bolters could also be mounted akin to the Storm Raven.
The two plates on the side of the Cockpit look to be arranged subtly different to the FW one (where one seems to travel along the forward stability wing above by about 1cm and the other which goes vertically down). The possible redesign seems to have them both joining to the forward stability wing.

Wings look sleeker and more dipped too. The forward access ramp looks sleeker and narrower at the top too, and the ramp grips at the bottom don't look as prominent.
You be the judge, is a new plastic Thunderhawk on the way from Games Workshop?
Check back in with us to get the latest updates.
Spikey Bits Latest
Latest Long War Podcast - Listen NOW!