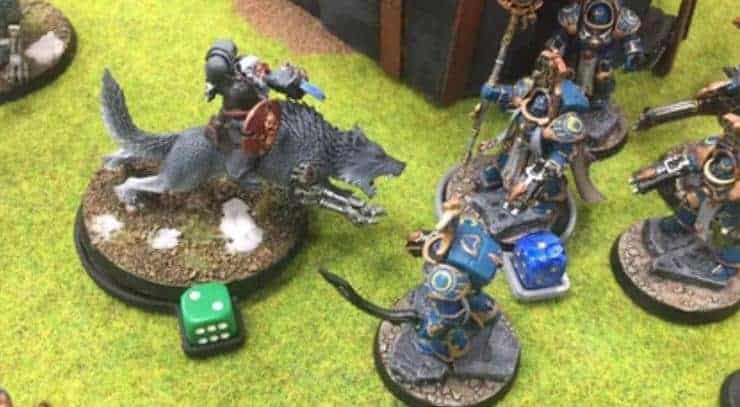 Never mix up, lose track of your wound counters with your dice rolls, or forget to move the counters with the miniature again! 
This Kickstarter will make it simple to keep track of and move your wound counters when you move the mini! Check it out!
Source: Death Counters (Kickstarter)
Do you play table top games?

You've probably been in a situation where you use a dice to represent something like a condition on a model or how many more hits it can take, next thing you know the dice has disappeared! or you have next to a few models and you cant remember which model the dice was supposed to represent. It can be frustrating and ruins the game as it waist time by slowing down the game and breaks immersion that a lot of people have when playing…

My name is Mathew Crosbie and I have created a simple clip, that goes on the bases of table top miniatures which allows you to hold a dice along side the model.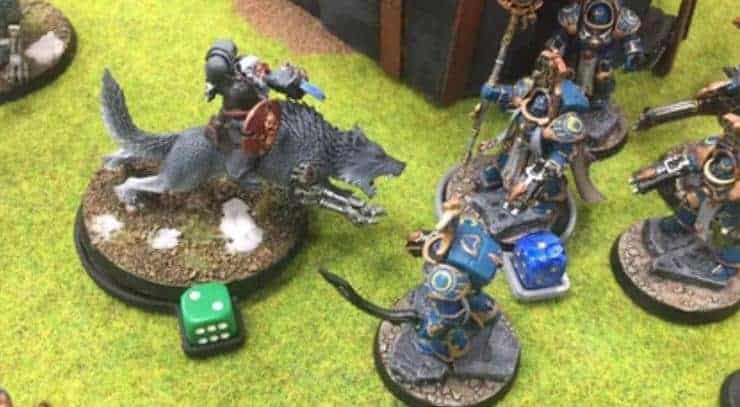 This helps for lots of reasons:
1. You cant accidentally pick up dice used to represent game mechanics.
2. It helps make sure you cant get dice mixed up for different models.
3. It cleans up the table top, helping make your game look more immersive.
4. The Death Counters are designed to snap fit, meaning you can swap between models and still have your painting and modelling master pieces look awesome off the table top.

The counters are created with PLA Plastic produced from a 3d printer. they also come in lots of different sizes with more sizes and shapes to come! for the current kick starter the sizes that are included are as follows:
25 mm Round Bases
32 mm Round Bases
40 mm Round Bases
50 mm Round Bases
60 mm Round Bases
120 mm x 90 mm Oval Bases
If this campaign goes well, i will also be looking into producing these Death Counters in resin and starting my own website where you can buy these counters stated above and even order unique sizes and shapes to perfectly fit your needs.

With your support we can help make your table top games simpler and help get most enjoyment possible out of them. which is what we all want. We play these game for enjoyment, or even to relax, so why not make it even easier?

Thank you

Follow our updates on Facebook
facebook.com/DeathCounters
Top 5 New Eldar Rules & Should FW Be Allowed? Ep 123
Take the $1 challenge and support our videos for just a buck. Get the new 8th Edition Dark Imperium minis your first month for signing up!