The latest top 5 games of as polled in Spring 2017 are out from ICv2 as Games Workshop and FFG continue to fight for dominance in the tabletop market!
The results are in, and Fantasy Flight Games is making a still making a stand, holding multiple slots in the Non Collectible Miniatures category.
But where did Warhammer 40,000 place? Let's find out.
So it looks like Star Wars: X-Wing is still sitting pretty at the top, with Warhammer 40k at a close second. But don't let this list fool you, Games Workshop released the new 8th Edition of Warhammer 40k in the summer months this year, and this list is reflecting the Jan-Mar sales as polled in the spring.
Also, we just got a look at the GW sales update for the last fiscal year, and business is booming for the miniatures company based out of Nottingham, UK.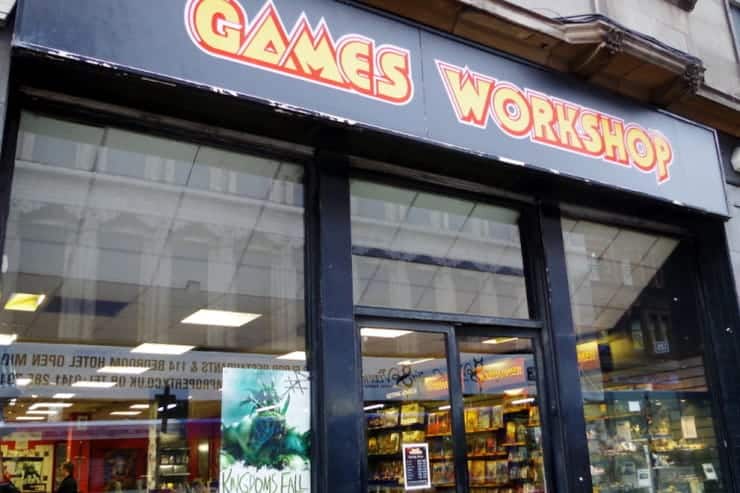 Is Games Workshop going to make it hard for FFG to hang on to that #1 slot with 8th Edition?
Another surprising list is the Top 5 Collectible Games where Fantasy Flight Games spring-boarded to the top 4 spot with a collectible card game that is still less than a year old (and only five months at the time of this poll).
The instant hit collectible card game Star Wars Destiny is coming in at a solid 4th place, getting beat out by the normal top 3 tyrants: Magic, Pokemon, and Yu-Gi-Oh. But, for a game that has had a hard time keeping up with the demand for product, and selling out in stores across the globe, this is speaking volumes.
Fantasy Flight Games has done a great job at producing hit after hit, and it looks like they're picking up momentum on the collectible games as well now.
What are your thoughts on  the latest Top 5 lists? Is there a game you thought would place higher, but didn't? Let us know in the comments below.
Latest  8th Edition News & Rumors from Games Workshop